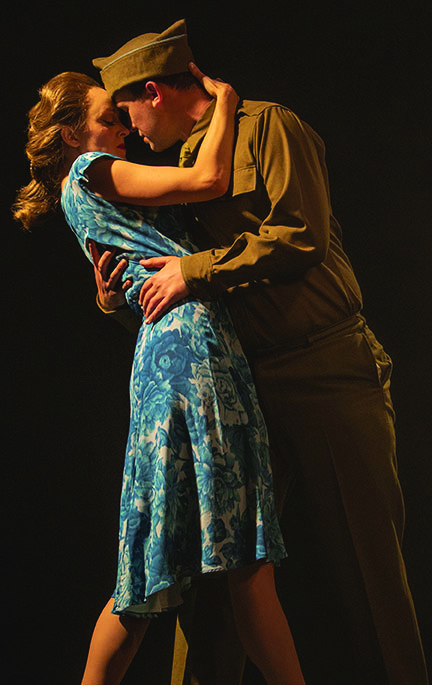 One of the best things about living in BCS is the opportunity MSC OPAS provides to view top quality musicals and plays for a reasonable price right here at home. On Oct 29 and 30, OPAS brings us Tony Award winning Broadway musical "Bandstand," which will kick off its first national tour right here in Aggieland. Featuring the dance styles and music of the late 1940's, this high energy musical was nominated for three Tony Awards, winning the best choreography category, and tells a gripping story of facing heartache through music.

From three-time Tony award winning choreographer Andy Blankenbuehler, "Bandstand" tells the tale of six veterans returning home after fighting in World War II. With all of them struggling to find their place in a post-war America, they decide to form a band to compete in a radio competition looking for the next big musical act. As they compete, they find the strength to face the new post war world and find their own place in it.

Shows will begin at 7:30 p.m. on Tuesday, October 29, and Wednesday, October 30, both taking place at Rudder Auditorium. Tickets can be purchased at the MSC Box Office or online through the MSC OPAS website. Tickets range from $28 all the way to $90, while students receive a slight discount.
For More Information, Please visit: https://bit.ly/2oK0Bwb