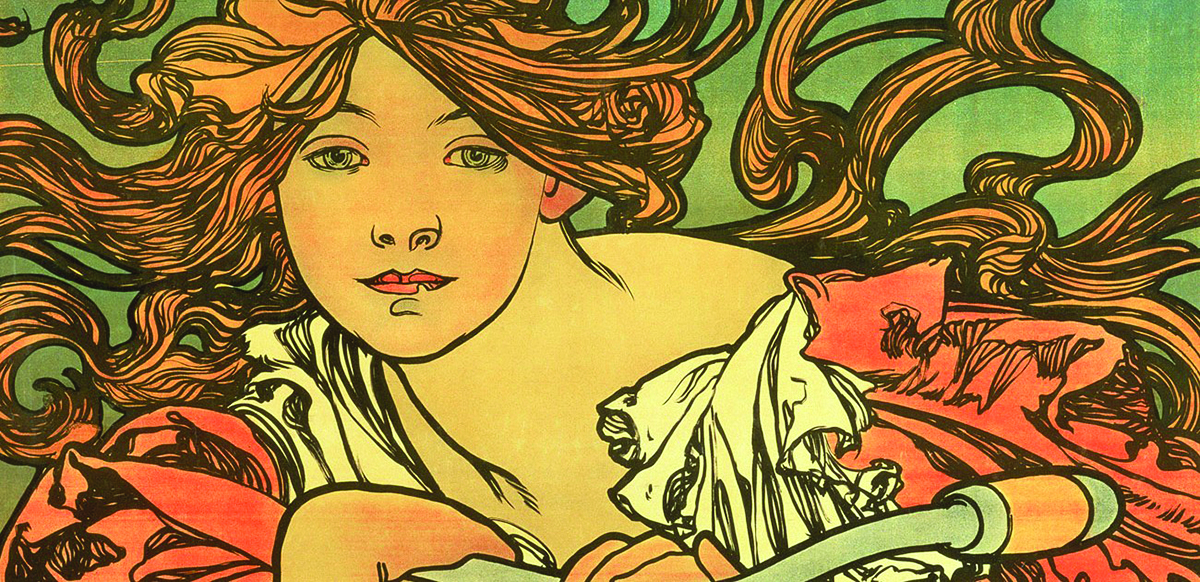 The work of one of the most significant artists of 19th century Europe, Alphonse Mucha, is now on display at the MSC Forsyth Gallery until December 16th. Mucha's unique style of art is identified as "Art Nouveau," a style that encompassed both architecture and the decorative arts, and was popular from 1890 – 1910. Characterized by curved lines and flowers, Art Nouveau lends itself well to images of women, which Mucha was famous for painting. One of his lovelist works, the Sarah Bernhardt – Lefevre Utile, is a patron favorite of the "Alphonse Mucha: Master of Art Nouveau" exhibit. In the piece, Mucha uses his stained glass window-esque style of painting to represent the French actress.
With his diverse artistic skill set, Mucha was able to find success in a variety of media spheres, including book illustrations and album covers as well as paintings. Seventy-five of his most beloved works at the Forsyth Gallery represent his talent in a range of artistic mediums, such as lithographs, oil paintings, drawings, posters, portfolios and vases.
To see this exhibit, visit the Forsyth Gallery at Texas A&M's Memorial Student Center. Museum hours are Tuesday – Friday: 9 a.m. – 8 p.m. and Saturday – Sunday: noon – 6 p.m., and the exhibit is free.