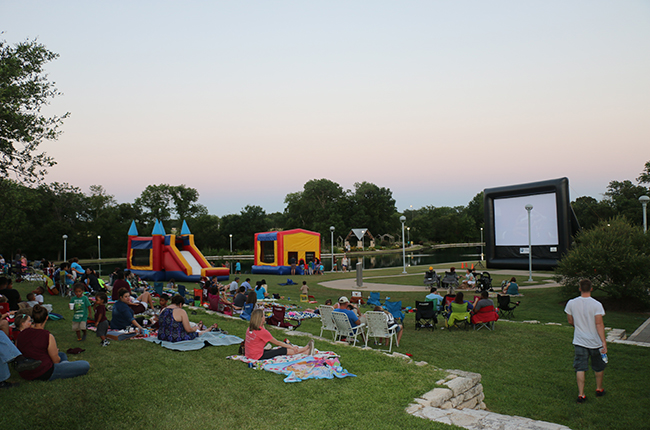 It's Friday night and you feel like getting out of the house. Parents are looking for something the whole family can enjoy. College students are looking to relax after a long week of exams. Thanks to the 2018 Summer Film Series, families and students alike can enjoy an entertaining night out.  
The George H. W. Bush Presidential Library and Museum will conclude the summer film series with a showing of "Despicable Me 2" on Friday, Sept. 21, at 7 p.m.
The series has gained popularity over the summer with a combination of family-friendly movies, such as "The Incredibles" and "Cloudy With a Chance of Meatballs," coupled with the beautiful scenery next to the pond at the presidential library.
Attendees are encouraged to bring blankets and lawn chairs, as well as coolers; however, pets and glass containers are not allowed at the event. There will be games and free refreshments for everyone to enjoy.
In addition to the films, a new exhibit at the Bush Library and Museum has been a highlight this summer for visitors. The "Leonardo da Vinci: Machines in Motion" exhibit celebrates the life and achievements of the famous painter, sculptor, musician, architect, engineer and anatomist.
Visitors can explore Leonardo's machines, which are life-sized, fully operational and based on the four elements of fire, water, earth and air. This hands-on experience allows you to witness the principles he used in his original designs. The exhibit ends on Jan. 6, 2019.
The film series offers a variety of entertaining activities for the whole family. The event is free to the public and can be registered for through Eventbrite. Just search for '2018 Summer Film Series: "Despicable Me 2"' to reserve your spot. While the event begins at 7, be sure get there early to set up camp.