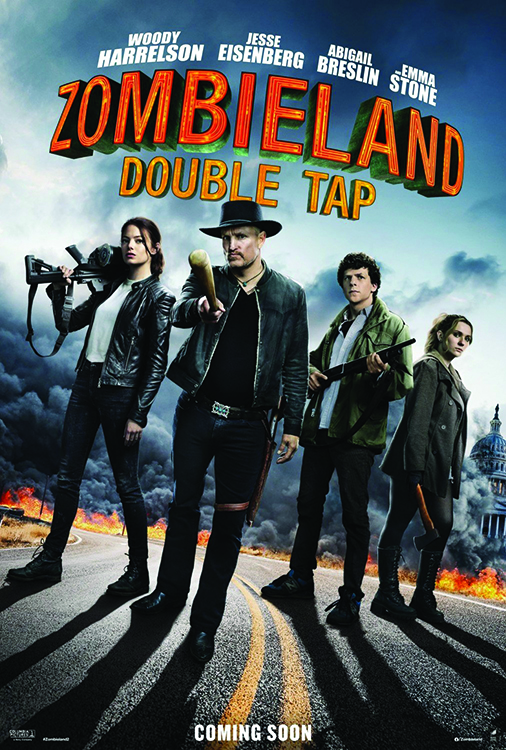 Historically, anytime a movie sequel to a beloved comedy comes out a decade or more after the first, it usually ends up a disaster, unable to capture what made the first one a classic. This makes Zombieland: Double Tap all the more great, as it perfectly replicates the comedic genius and action of the first film in one of the most entertaining movies this year.

Set 10 years after the first movie, "Zombieland: Double Tap" follows our gang as they try to survive in the wasteland of Zombieland. When Little Rock (Abigail Breslin) runs off with her new boyfriend, it's up to Columbus (Jesse Eisenberg), Tallahassee (Woody Harrelson) and sister Wichita (Emma Stone) to travel through Z-land to save her.

As a sequel, the movie feels just as funny as the first one. The script, from Rhett Reese and Paul Wernick, famous for writing both Deadpool movies and here joined by David Callaham, doesn't shy away from the edgy jokes of the first movie, feeling like a proper follow-up in its humor and tone. The cast is especially remarkable, with the four returning leads not feeling out of place at all. Even the new characters, including two characters that purposefully replicate Columbus and Tallahassee, are all hilarious and fit into this movie so well.

For those who enjoyed the first Zombieland,""Double Tap" is a great followup, with the same likeable characters, hilarious jokes, and enough gruesome action to keep you thrilled and is well worth the 10 years it took to make.