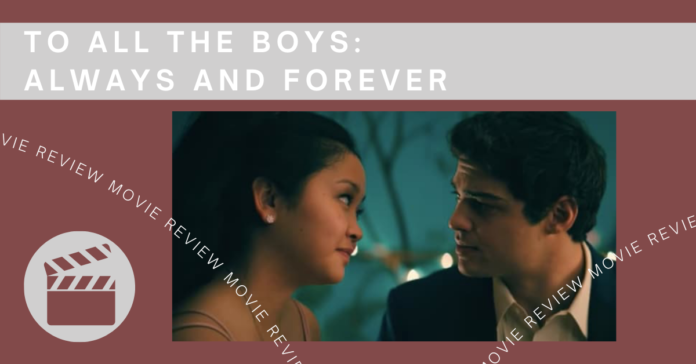 Netflix has delivered yet another heartfelt romantic comedy, featuring this generation's newest heartthrob, Noah Centineo, that's essential for any friends-night-in. The third and possibly last movie of the "To All the Boys" series features the biggest hurdle in Lara Jean (Lana Condor) and Peter's (Centineo) relationship yet, and one anyone who dated senior year of high school has experienced first hand.
The young couple navigates changing life plans and tests the strength of their relationship as college approaches and they attempt to stay together, first geographically, and then at all. The film highlights a universal theme of innocent young love while featuring light-hearted humor in true Netflix-rom-com fashion.
Like any other rom-com, the character development teeters on just a few attributes per character, forming a simple yet avoidable plot, although you can't be too critical of these light-hearted films. The overall superficiality allows for snarky comments and dramatic reactions. The subplots help bring in familial themes that provide an emotional backbone, allowing you get to know Lara Jean a little further than her affections for Peter.
"Always and Forever" accomplishes everything you can hope for and more. It makes you laugh. It makes your heart ache a little. It might even make you teary-eyed. Be prepared to settle down before you press play. This smile-inducing film is best enjoyed under a blanket with good company and baked goods on the side.