In April, Netflix released a new family friendly film titled "The Willoughbys," centering around four siblings whose parents neglect them. Despite this fact, their oldest son, Tim, tries his best to impress his parents by not bothering them.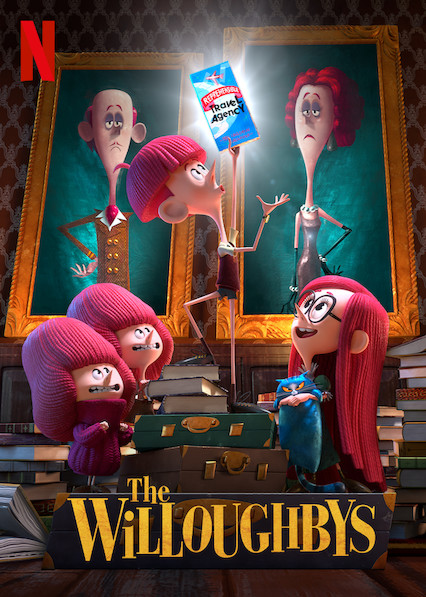 When the four siblings decide to hatch a plan to get rid of their parents forever, they create a fake travel company specializing in the most dangerous areas of the world. Their plan is for their parents to die on one of these vacations so that they can become orphans and take care of themselves. But instead of being left on their own while their parents are away, a nanny shows up.
Struggles with the nanny lead to the Willoughby children eventually discovering what a true family is made of and that it includes anyone that truly cares for you.
The animation in the film focuses on dramatic exaggeration—character's features are overdrawn, buildings are taller than tall, suitcases piled on top of the parent's departing car number in the hundreds. Netflix really outdid themselves with this movie.
Featuring the song "I Choose" by Alessia Cara, The Willoughbys is a hilarious and heart-warming movie that reminds us of what real caring for one another looks like.
The Willoughbys is available on Netflix.
SOURCES:  https://imdb.to/2zPMrz2 https://bit.ly/2ZZ3Tf6 https://bit.ly/36Sk0gf