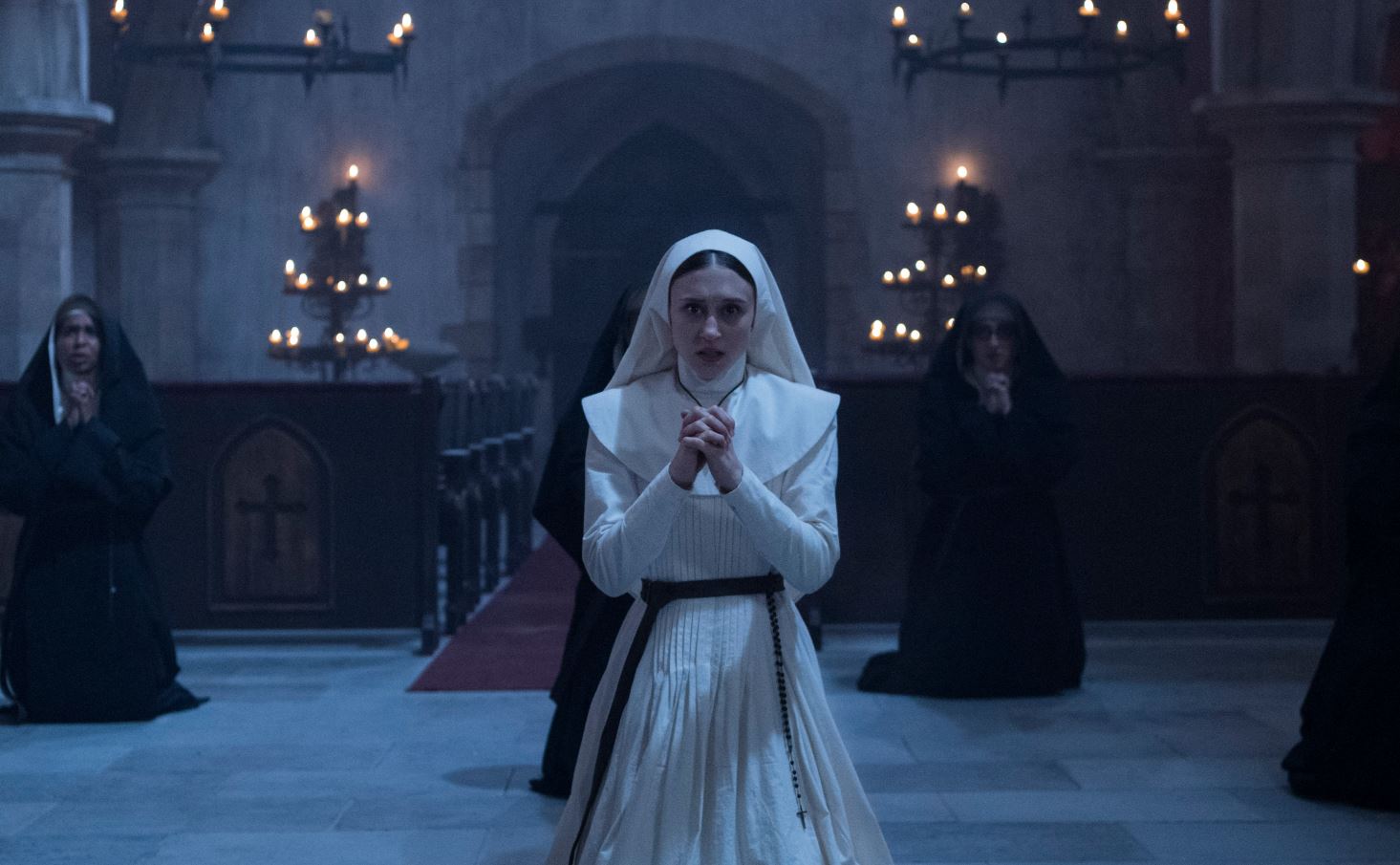 The first film in a month to boot "Crazy Rich Asians" from the number one box office spot, "The Nun" adopts the prototypical combination of Roman Catholic iconography and rites against the presence of demonic spirits. "The Conjuring 2" spinoff follows young novitiate Sister Irene (Taissa Farmiga), Father Burke (Demián Bichir) and Frenchie, a farmer (Jonas Bloquet) as they engage in a game of cat and mouse with an evil spirit.
The film begins with the suicide of a nun, Sister Victoria, after she escapes the attack of a villainous spirit at a Romanian monastery. After Frenchie's discovery of the body, the Vatican sends the inexperienced Sister Irene (who is constantly reminded that she has yet to take her vows) and Father Burke to investigate the incident. While there, the three protagonists fight near-homicidal attacks from the spirit known as Valak.
Though the makeup design and special effects of "The Nun" are impactful forces on the overall viewing experience, the audience yearns for more character development. We are left wondering why an inept novitiate is chosen to accompany Father Burke with such an arduous task. We are also uncertain as to the cause of the resurgence of a demon Father Burke cast out years ago. The film also heavily relies on jump scares rather than a buildup of suspense and mystery. The consequences lead to a choppy plot.
Fans of The Conjuring Universe and movie-goers just looking for a fun scare should see the film. However, "The Nun" does an average job at fulfilling the vacuum of horror films during this summer season.