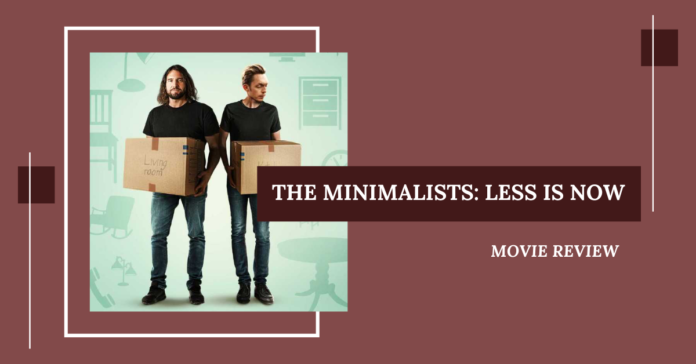 Neutral color palettes, functional decor, decluttering, and environmental awareness are several aspects of a concept commonly called "modern minimalism." The idea presents the well established minimalist concept in an aesthetically attainable way within the context of today's busy consumer culture. The 2021 Netflix Original "The Minimalists: Less is Now" introduces this idea on a personal level from the perspectives of longtime friends Joshua Fields Millburn and Ryan Nicodemus.
For strangers to the concept, the film effectively introduces the movement through (many) personal anecdotes. This film testifies to the psychological impact decluttering can have on your life and identifies a dilemma you probably experience through your many screens.
However, for those who are already familiar with the trend, the film is superficial. The educational aspect of the film merely summarizes what documentaries like "The Social Dilemma" explain so well. The content remains conceptual, presented in a poetic, rehearsed fashion, so that the film feels like an hour-long trailer for something bigger. Furthermore, the personal narrative often seems aimless, self-promoting, and unrelated to the theme.
The film's purpose remains an important one and highlights an idea helpful to anyone's lifestyle. If you're looking to understand what minimalism is and why so many people seem to love it, this film would be an hour well spent and even offers a few starting points.