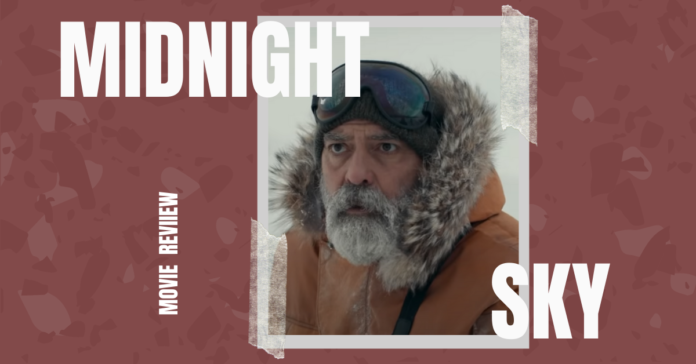 Post apocalyptic movies are on the rise these days as this genre navigates the unknown, mirroring our emotions in these uncertain times as we wonder what our future looks like and what will come of our lives here on Earth. The most enticing aspect of this genre is that nothing seems to be too obscure to become reality.
"The Midnight Sky," starring and directed by George Clooney, explores what could become of all of us after a global catastrophe. The unspecified catastrophe has contaminated the Earth with ionizing radiation, which causes damage to living tissue. With the help of Clooney's character Augustine, who himself is already dying prior to the catastrophe, there is yet hope for a new beginning in an astronaut and her daughter, trying desperately to return home before discovering "home" isn't there anymore.
If one thing is certain about this movie, it's that Clooney plays a character that differs from the roles we've seen him depict in the past. Augustine is the exact opposite of the hardened character Clooney played in "Ocean's Eleven," and while Clooney's status as Hollywood heartthrob is no surprise, in this movie, we see a different Clooney indeed. Older, a tad overweight, and even with a grizzled beard.
"The Midnight Sky" is overall a steller movie, containing a plot twist that tugs at the heart while painting a vivid picture of space and the climate of the Arctic Circle. This movie is rated PG-13 and contains a depiction of severe illness and explores dystopian themes.
Sources:
https://www.imdb.com/title/tt10539608/