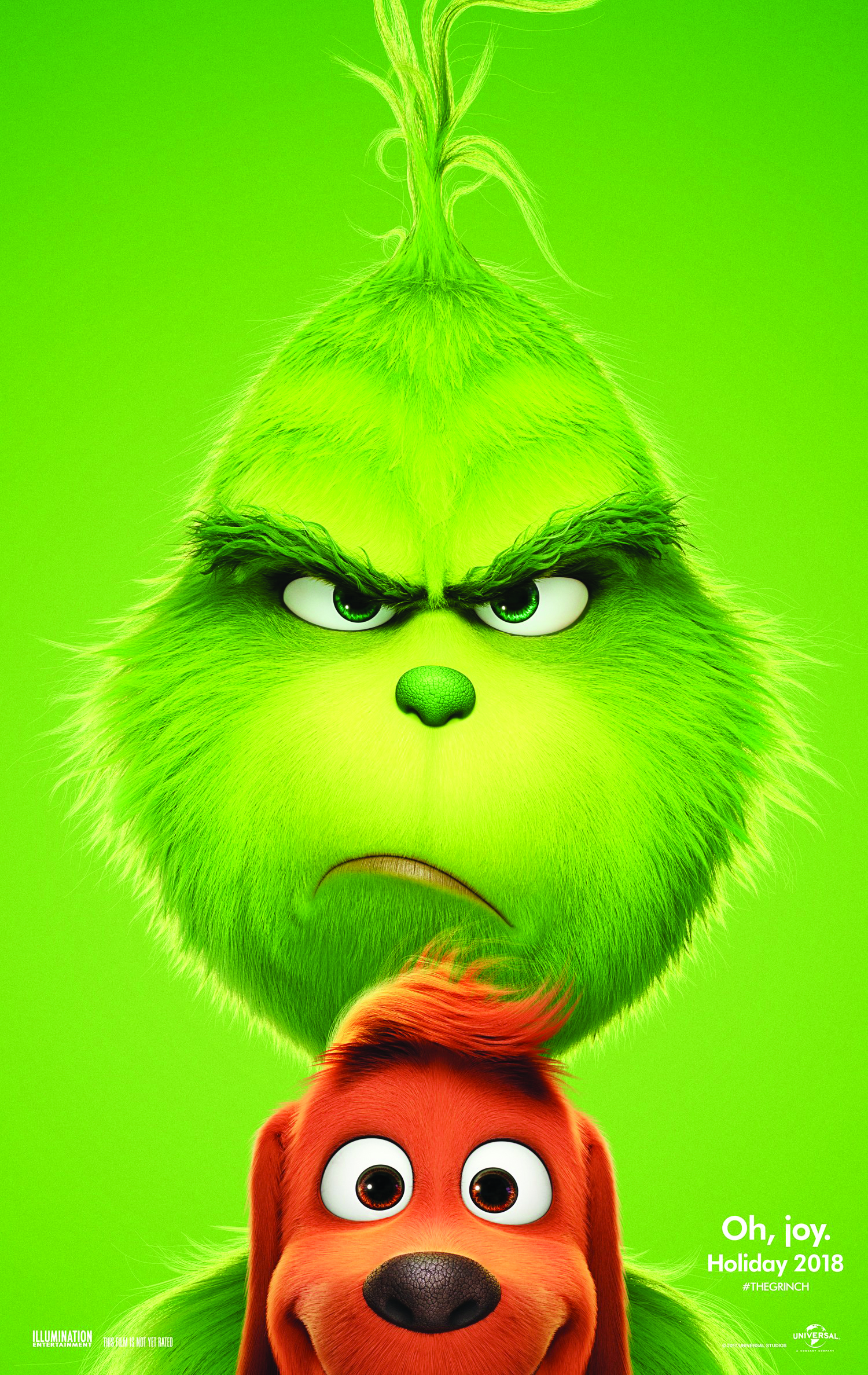 At some point in childhood, Dr. Seuss was everyone's favorite author. The prolific author had multiple classic children's tales from "Cat in the Hat" to "Green Eggs and Ham" to "Oh, the Places You'll Go!" Perhaps the most relevant of his books at the moment (and every holiday season) is "How the Grinch Stole Christmas!" The 2000 live-action film seemingly plays in loop on network television every December. 18 years later, Universal Pictures has released another Grinch film, this one in animation.
The plot of this film follows the same sequence as the children's book and previous Grinch films which we're acquainted with. In the land of Whoville, a green and fury creature named The Grinch (voiced by Benedict Cumberbatch) lives with his only friend, a dog named Max, in an isolated cave. He encounters a young girl named Cindy Lou Who (Cameron Seely), whom he tells to speak to Santa in person about her mother's hectic work schedule. The Grinch, who was raised an orphan, spitefully decides to "steal Christmas" from the residents of Whoville.
This film might be terrific to the young generation of kiddos who've yet to become exposed to Jim Carrey's iconic Grinch character. To older audiences, "The Grinch" doesn't offer anything more appealing than the last Grinch film. Nevertheless, it's a solid holiday film perfect for the whole family.