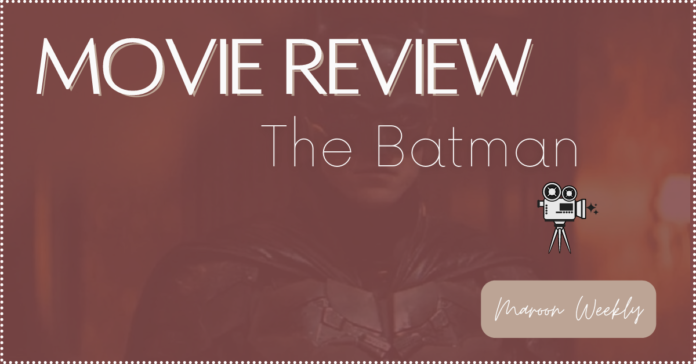 The Batman is back, and he's as emo as ever. The newest Batman movie, "The Batman," features Robert Pattinson and Zoë Kravits. The casting choice for our latest Batman and Catwomen greatly reflects Batman fans' newest generation and ultimately gives the people what they want.
"The Batman," is different from most of the Batman stories told before as the movie highlights the early stage of Bruce Wayne's role as Batman. Instead of a Batman who knows everything about the crime-fighting game, Robert Pattinson's Batman is still figuring out how to do things since the movie takes place only two years after his start as the superhero.
The movie is longer than most, with a nearly three-hour runtime, so it definitely seems to drag on during some parts. However, just like the many Batman movies before, this newest addition in the franchise is full of all the action scenes, making it perfect for any thrill-seeker and keeping viewers on the edge of their seats.
One drawback about this movie is the villain, The Riddler. Instead of the intimidating tyrants like Scarecrow, The Joker, and Bane present in "The Dark Knight" franchise with Cristian Bale, The Riddler is somewhat lame and nerdy. However, considering that "The Batman" takes place at the beginning of the hero's timeline, it makes sense that the supervillain is lackluster.
Overall, "The Batman," is a great movie, and Robert Pattinson does a superb job portraying the superhero in a way viewers have never seen before. Hopefully, this won't be the last Batman movie with the English star making its way onto the silver screen.