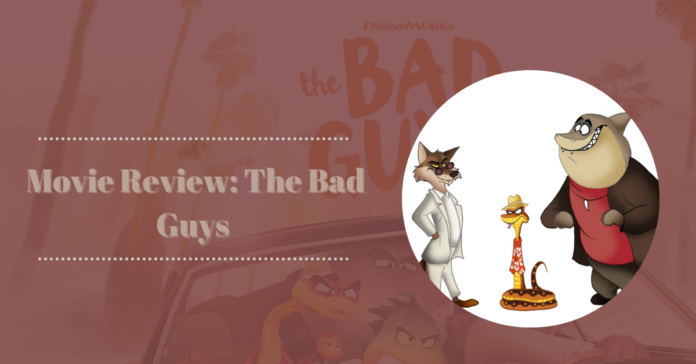 Being bad never looked so good in the new movie "The Bad Guys."
In this latest animated film, all of the stereotypical supervillain archetypes come together and terrorize the city. But while all is going well for the crew and their wicked ways, Mr. Wolf starts having second thoughts as he questions if he wants to continue being the bad guy.
Although "The Bad Guys" is a children's movie, it still has an intricate plot full of turns and twists, leaving viewers questioning where the movie is going next. Additionally, the film has a plethora of jokes that range in-depth, making it perfect for all ages.
Featuring voiceovers from actors such as Sam Rockwell, Awkwafina and Craig Robinson makes the movie stand out as all of the actors add a crucial comedic undertone.
One unique thing about "The Bad Guys" is its animation. The movie has a particular and almost lucid animation style that's unlike anything you've seen before, and the use of this atypical style helps submerge viewers in the story world.
Although this movie is cute and heartwarming, all the talk of good and bad behavior seems like a deeper ploy to get children to act right while explaining how being bad isn't all it's chalked up to be.
Overall, "The Bad Guys" is a cute movie with a good message to its viewers, telling the ancient storytelling trope of a villain having a change of heart in a fresh new way.