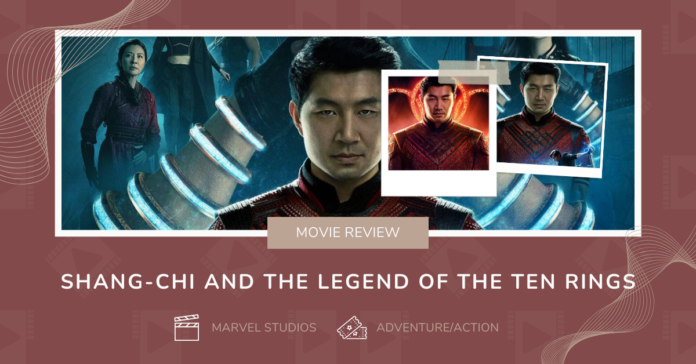 The legion of Marvel fans have waited anxiously for the debut of Shang Chi in the Marvel cinematic universe, and his arrival has finally come. "Shang Chi and the Lord of the Ten Rings," directed by Destin Daniel Cretton, is a thrilling film that starts the Shang Chi franchise off with a bang, and truly lives up to the hype.
Simu Liu stars as Shang-Chi, a child who is immediately thrown into the world of crime and assassination due to the instability of his father. This instability is a combination of pain from the death of his wife and a power trip from the ten rings, which hold powerful magic that has kept him alive for centuries. The character development of Shang-Chi's father is very engaging, as the viewer can't help sympathizing with him to an extent, despite his wrongdoings.
Shang-Chi escapes the torment of his father and flees to California, where he begins a new life by the name of Shaun. It's there in California where he meets Katy, played by Awkwafina. Awkwafina is known for her comedy in various movies and shows, and she delivers the laughs here. Comedy in Marvel movies is never guaranteed, but she consistently delivers funny moments, which are breaths of fresh air in an overwhelmingly action packed movie.
Shang-Chi must finally confront his past when his dad captures him, and what ensues is a battle between family and self identity. The plot does its job of keeping the viewer engaged, although it doesn't differ much from the typical Marvel movie formula. But as the saying goes, "if it ain't broke, don't fix it."
Marvel characters are known for their unique superpowers that they use during fights, but Shang Chi and most other characters in the movie only use kung fu. While the superpowers in the other movies are exciting, it's incredibly refreshing to see Marvel go the more traditional route for the fighting. These fight scenes are breathtaking, with lightning quick back and forth action and jaw dropping techniques, certain to inspire some viewers to join kung fu classes.
"Shang Chi and the Lord of the Ten Rings" is an exciting ride full of action, drama, and some very heavy laughs. Marvel fan or not, most people will find this to be a movie that is well worth watching. Oh, and if you're a Marvel fan, stick around for the post-credits scene, there may or may not be a surprise.