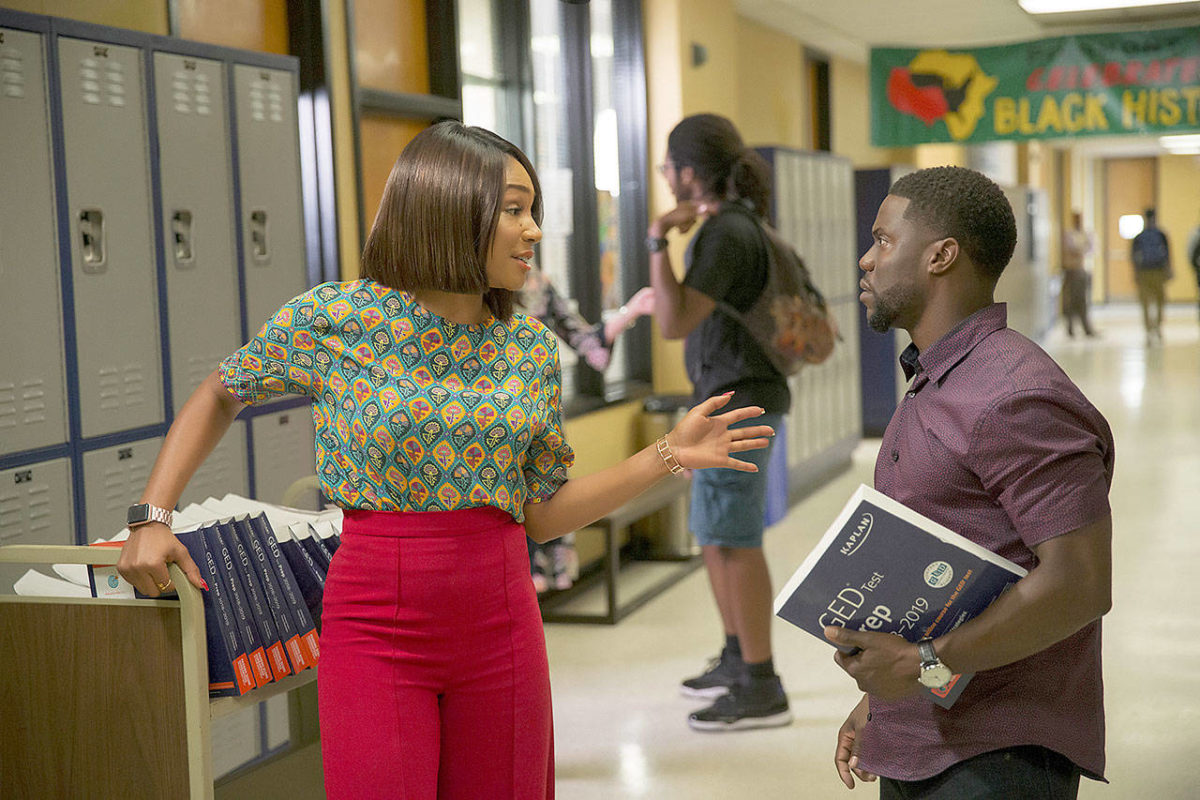 What happens when two comedic rock stars join forces? Magic. It's the simple way to describe the pairing of Hollywood veteran Kevin Hart and Hollywood newcomer Tiffany Haddish. The two comedians collaborate for an epic laughing tirade, "Night School."
The film centers on barbecue salesman Teddy (Kevin Hart) and his other adult classmates' hilarious endeavors in night school, where they intend to complete their GED. The course, taught by Carrie (Haddish) in an unconventional approach, is harder than Teddy anticipated. Worried that he won't pass, which, in his mind, will leave him single, Teddy orchestrates a failed plan to cheat the test. To add to his shame, Teddy's former high school bully-turned night school principal (Taram Killam) invites Teddy's fiancé, Lisa (Megalyn Echikunwoke), to the school's prom. When Lisa, who's there as a potential corporate sponsor, notices Teddy, his worst nightmare happens. The rest of the film chronicles Teddy's honest attempts to pass night school.
In addition to the comedic powerhouses who star in the film, "Night School" has other known comedic actors that make the film an all-around laugh fest. Those actors include Rob Riggle, Taran Killam and Romany Malco.
"Night School" is a feel good movie that will leave your jaws hurting from laughter. It also finds a way to tastefully shed light on a few learning disabilities. The film's plot is predictable, but the numerous witty one-liners keep you distracted.
Even if you're already in a good mood, "Night School" is bound to make you even happier.