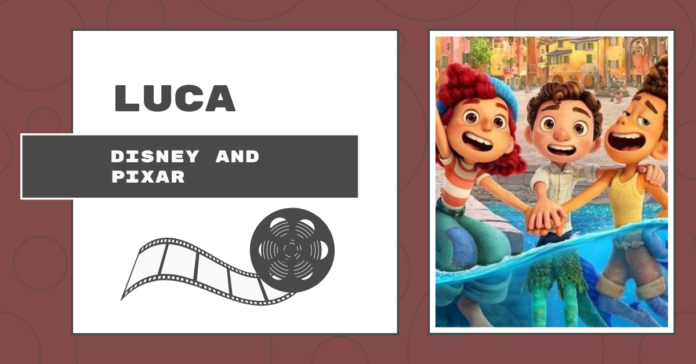 Animation fans have been raving about Disney and Pixar's latest original film "Luca" that takes you along the Italian coast for an unforgettable adventure. A new fairytale mixed with touches of nostalgia from the 1950s-inspired town the film takes place around, Pixar reminds audiences across the world both old and young the importance of friendship through themes of identity, acceptance and overcoming fear.
With 14-year-old actor Jacob Tremblay voicing the sea monster, Luca, and acclaimed actress Maya Rudolph playing his mother, Daniela, the story revolves around Luca's infatuation with "land monsters" (humans) after discovering a clock and a joker card on the ocean floor. Though Luca's mother forbids him from going onto the surface, Luca discovers that he has the ability to assume human form after going up with his new friend, Alberto, and eventually starting a new life as a boy in Portorosso. As Luca begins to learn about the new world he has discovered and more about himself, his secret of being a sea monster among humans becomes closer and closer to being revealed.
Undoubtedly an animated masterpiece with playful character features and colorful settings, the movie is arguably a disappointment when compared to some of Pixar's big releases from recent years. Yes, the movie presents a dynamic coming-of-age film, but it feels as if the plot is a culmination of reused story formulas. Most of the story is easy to predict if you are an avid fairytale and animation enthusiast, making it seem as if you have already watched it. Despite the movie's shortcomings, it is still filled with thrilling scenes, new characters to fall in love with and relatable moments to connect with.
Enjoy the feel-good animation movie of the summer with family by streaming it now on Disney+ for no additional cost to your subscription fee!