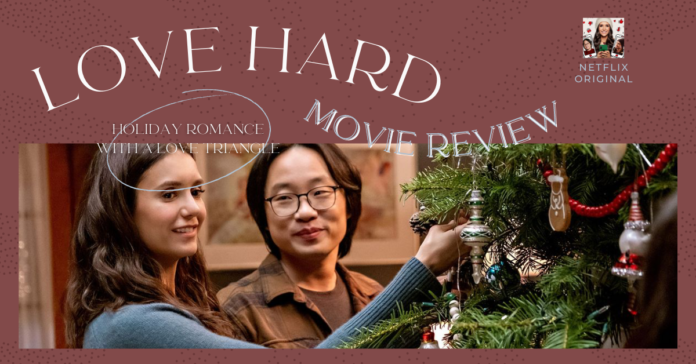 Christmas is here, according to Netflix, which just released a cozy movie for you to watch snuggled up by a fire as the holiday season begins. "Love Hard" presents a modern take on holiday romances with a love triangle based on the struggles of online dating.
The plot follows Natalie Bauer (Nina Dobrev), a journalist who writes exclusively about her dating failures, as she attempts to have one success for Christmas. She finds Josh Lin (Jimmy Yang), a charismatic catfisher who used his friend's profile pictures to attract Natalie. Bauer lives with Lin's family as she pursues the man in the photos, Tag (Darren Barnet), with the help of Lin.
Whether you use dating apps or not, the movie captures some of the joys and struggles involved in getting to know someone over text (which is probably an oxymoron). Movies today are challenged with how to incorporate modern technology in ways that enhance rather than hinder the plot. Somehow, "Love Hard" does this well, and even though it's all online, the falling-in-love montage is heartwarming. The excitement of having things in common, late-night phone calls, and wishing they were in the same room are all elements that bring Bauer to surprise Lin at his house for Christmas.
Every Christmas romance has its setbacks. Some mature themes in the TV-MA movie could have been easily avoided to widen the viewer range, so keep this in mind for younger audiences. The ending could have been more original, but we're going to avoid spoilers and not say anything more on that. The Netflix Original is consistent with Hallmark-like sappiness but definitely has an added charm. Touching elements such as the story behind Lin's candle-making hobby create character depth. Overall, the film is a must-see this holiday season and a perfect movie to stir up some Christmas spirit as Thanksgiving rolls on by.