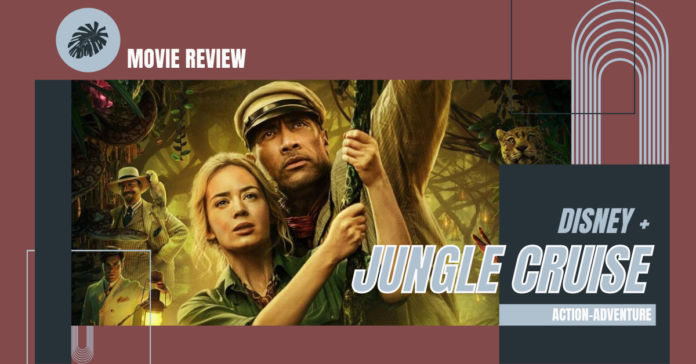 Dwayne Johnson and Emily Blunt star in Disney's latest feature film "Jungle Cruise." Inspired by Disney's theme park ride bearing the same name as well as "Pirates of the Carribean," audiences can look forward to a wild ride through the rainforest from the comforts of their own home or out on the town in their favorite theatre.
Heading down to the Amazon from England in search of the coveted "Tears of the Moon" tree that boasts mythical healing powers, Dr. Lily Houghton (Blunt) enlists wise-guy skipper Frank Wolff (Johnson) as her guide for this unpredictable wild ride. In what most adventurous types would consider a seemingly harmless quest, the two come face to face with a barrage of supernatural forces and challenges that attempt to deter their discovery.
Though the plot is written off as entirely original, you can't help but draw parallels with other adventure movies set in similar environments, such as :Indiana Jones" or even Johnson's other popular film, "Jumanji." With that being said, the same adventure film themes you'd expect to find in a movie that closely relates to these hits are definitely lacking. Blunt and Johnson share a special sense of chemistry throughout the movie, but as far as character and relationship development goes, it's a bit hard to define and leaves much to be desired. Apart from its shortcomings, Disney delivered a movie that does a fantastic job in reflecting what has set them apart from other production companies for decades: fun, family-friendly films for all to enjoy.
Drift away with Johnson at the helm of your riverboat and let your imagination take you on an adventure you'll remember the rest of the summer by streaming "Jungle Cruise" on Disney+ or by catching it in theatres today!