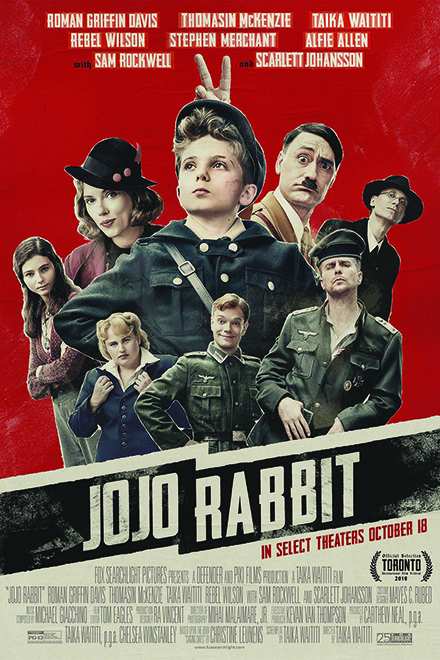 As a concept, "Jojo Rabbit" should not work. A goofy comedy about a young boy in Nazi Germany whose best friend is Adolf Hitler should not be as compassionate or heartwrenching as it is. Yet the film defies all odds, with writer and director Taika Waititi providing humor in a movie satirizing the Nazi Regime.

"Jojo Rabbit" centers on 10-year old Jojo (Roman Griffin Davis), a young Hitler fanatic, whose beliefs are challenged when he discovers his mom has hidden a young Jewish girl (Thomasin McKenzie) in his attic.

"Jojo Rabbit" is a masterclass in handling satirical content. The movie is hilarious, with all of the actors giving amazing comedic performances. But the movie also has real heart. While the comedy is overt, the more dramatic moments keep you invested in the narrative. The child actors are amazing, with Davis having the tough task of navigating the movie's shifting tone between silly and serious while sometimes being the only character on screen. Any scene between Davis and Sam Rockwell's Captain Klenzendorf are mesmerizing, and their final scene is a tearjerker.

If you're looking for a movie with a perfect blend of comedic and dramatic elements, "Jojo Rabbit" should be at the top of your list. While the subject matter may not be for everyone, the movie is funny with great performances from the entire cast, containing a message that warms the heart.