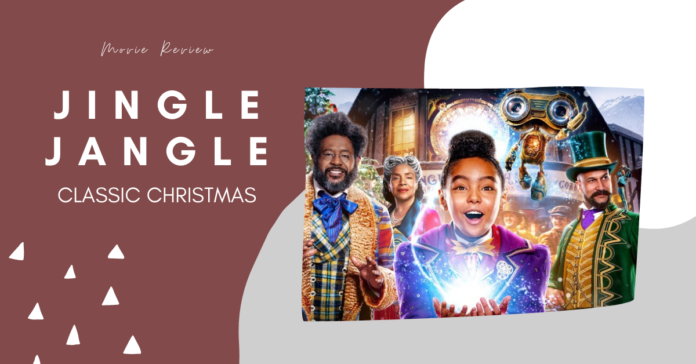 Whether classic Christmas carols are your jam or not your thing, the new Netflix original film "Jingle Jangle" can put anyone in a festive mood. The film features bright colors, sharp dance moves and an engaging story, all set to an upbeat soundtrack to get those toes tapping. Fun for the whole family, "Jingle Jangle" is the soon-to-be-Christmas-classic you don't want to miss!
The movie centers around a grandmother telling a story to her grandchildren: the story of Jeronicus Jangle, once a great toymaker now down on his luck and desperately needing a dose of his granddaughter's cheerful spirit and bright mind. The star-studded cast features the acting chops of Forest Whitaker, Keegan-Michael Key, Hugh Bonneville, Anika Noni Rose, Ricky Martin and Phylicia Rashad. Everything about the film is visually stunning, and even the slower parts of the movie bring a lot to the table in terms of both entertainment and emotion.
It's a touching story, and it manages to relate to both youth and adulthood in poignant ways. In addition, "Jingle Jangle" brings good representation with its diverse cast. It has a fresh story, a new, colorful world to explore and an upbeat soundtrack to keep the tunes rolling all season long. For this brand new Christmas tale to keep the whole family entertained, head over to Netflix and stream it today.