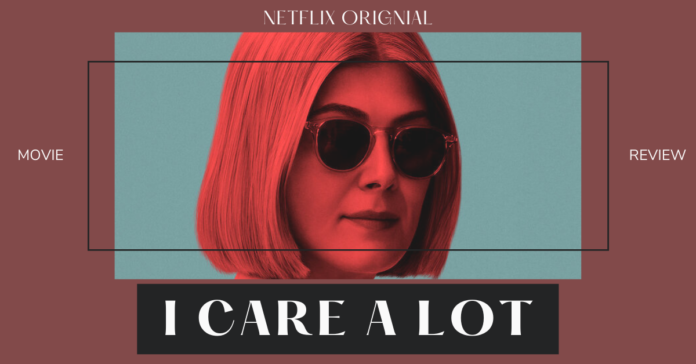 Evil, twisted and somewhat demented, "I Care a Lot" is a Netflix original movie that is so intruging you cannot take your eyes off the screen.
Marla Grayson (Rosamund Pike) is a court appointed guardian for hundreds of elderly people. Grayson gets her friend, Dr. Karen Amos (Alicia Witt) who cares for elderly patients, to testify falsely in court about the mental state of her patients. The court judge becomes convinced these elderly people are too ill to be able to take care of themselves and gives all of their rights to Grayson. Once Grayson gets them in the care facility, she has total control over their assets and is able to profit off selling their belongings while controlling every aspect of their lives in the care facility. Grayson is finally challenged when she makes the mistake of taking guardianship of Jennifer Peterson (Dianne Wiest), whose son is involved in the mafia.
Pike's acting is something spectacular. She will have you convinced that Grayson is a strong, powerful and conniving woman that will not back down from anything life throws at her. Her confidence is so strong that you can't help but hate her while also wanting, just a tiny bit, to be her.
This movie is rated R as it contains explicit language and violence.
Sources: