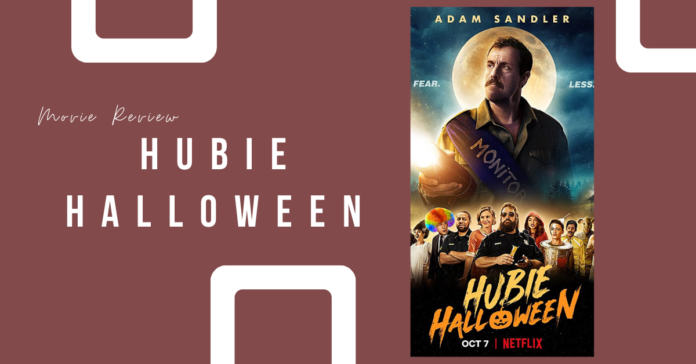 Spooky Season has officially commenced, BCS! Those of you looking to spice up your "Classic Halloween Movie Line-up," with a newly released comedy should read on!
As we know, 2020 has delayed the premier of many anticipated movies, which is a bummer. However, the flip side is that streaming services have been able to thrive with lots of new content. One of Netflix's newest releases of this year is "Hubie Halloween," starring Adam Sandler, Kevin James, Julie Bowen, and Maya Rudolph, to name a few.
This star-studded, slapstick comedy is a great blend of humor and Halloween horror. Hubie Dubois is a self-appointed hometown hero, who ensures the safety of his neighbors during the annual Halloween celebrations. Residents of Salem habitually refuse to take Hubie seriously and brand him as the town joke. However, this Halloween in Salem is extra spooky, and Hubie is on high alert in order to protect his town.
If you're not too keen on horror movies but still want to partake in Spooky Season festivities, "Hubie Halloween" is a fantastic alternative. Just when a scene is becoming too suspenseful or scary, Hubie, in true Adam Sandler fashion, regains control with an outlandish one liner or comedic injury that will leave viewers clutching their sides and laughing til they cry.
Overall the spookiest 2020 release, "Hubie Halloween" transports viewers to a seemingly nostalgic time, where the only masks are kids dressed as monsters and skeletons. Next time it's your pick for movie night, try "Hubie Halloween" and have your friends doubled over from constant laughter.
"Hubie Halloween" is rated PG-13 and is not recommended for children under 13 without parental supervision due to suggestive content, language and brief teen partying. Visit Netflix and IMDB for more information on rating and content.
Sources:
https://www.imdb.com/title/tt10682266/