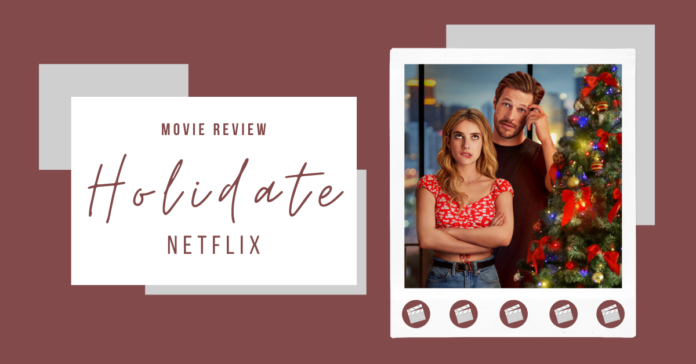 While the classics will always hold a place in our hearts, it's never a bad idea to add new picks to your arsenal of holiday movies. Thankfully, Netflix has our backs when it comes to supplying new shows and movies to watch while we socially distance, and the holiday season is no exception.
One of Netflix's newest releases is "Holidate," starring Emma Roberts and Australian actor Luke Bracey. This festive flick is the perfect cross of holiday cheer and romantic comedy, with A-List names such as Grey's Anatomy's Jessica Capshaw and Broadway legend Kristin Chenoweth. Sloane, played by Emma Roberts, is the last single one in her family, and they make sure she never forgets it. She meets the ever-so-charming Jackson, portrayed by Luke Bracey, and the two of them hatch a plan to be each other's non-romantic plus one for each holiday all year long. Of course, what would a holiday movie be without some drama along the way?
If you think it's a little too early in the year to start watching Christmas movies and hanging festive lights (which it's never too early for by the way), then don't worry because "Holidate" encompasses every season from Christmas to Halloween, and then some. This festive romantic comedy will have you laughing, crying and saying, "I cannot believe that just happened."
Overall, you should definitely consider adding "Holidate" to your que. Even though this year has been full of broken plans courtesy of the pandemic, this flick helps fill that void! The chemistry between Roberts and Bracey is undeniable, and it makes the movie that much more enthralling.
"Holidate" is rated TV-MA and has mature content such as drinking, partying, sexual content, and language. Visit Netflix and IMDB for more information on rating and content.
Sources:
https://www.imdb.com/title/tt9866072/