Lin-Manuel Miranda's "Hamilton" premiered on Broadway well over five years ago, but its cultural impact cannot be understated even now during the chaos of 2020. Earlier this year, Disney bought the distribution rights for a live stage filming of the original cast performing at the Richard Rodgers Theatre for a whopping 75 million dollars, and while they originally planned for a theatrical release, they decided to publish it to Disney+ on July 3 — a bit earlier than anticipated — due to stay at home orders.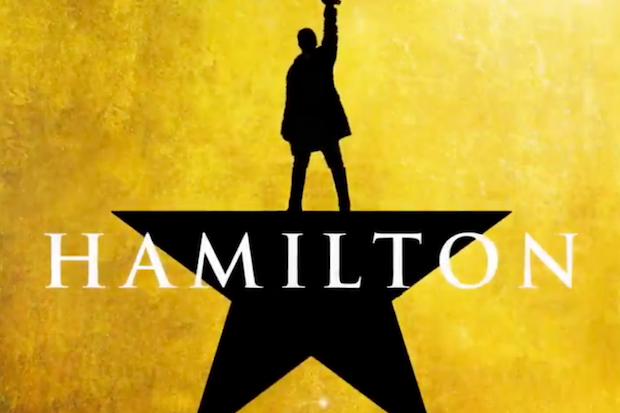 So, how does "Hamilton" translate to the big screen? Though many people have obsessed over the Original Broadway Cast Recording over the past five years, only a relatively few people have been lucky enough to see the play on the stage. Even fewer have had the magical experience of seeing it in New York City with Lin-Manuel Miranda and the rest of the now famous original cast. In this facet, fans who have only been able to imagine what it looks like in person and newcomers alike are sure to be pleased; there's a reason, after all, "Hamilton" is the wildest success story in modern Broadway history.
The songs are likely some of the most dynamic, catchiest, and — most importantly — modern and relevant showtunes you'll ever hear. On top of that, the performances are wonderfully energetic, and the play's attempt to reclaim American history by having an extremely diverse cast portray the founding fathers offers a unique perspective on events we've read about our whole lives. It must be said of course that in this attempt, "Hamilton" also erases many real life people of color who took part in the American Revolution. While there's only so much detail one can put into a two and half hour production, it would have been nice to see a greater effort on that front.
That said, "Hamilton" is still relevant five and a half years after its release. It's still one of the most legendary plays in modern history with some of the best songs and most memorable performances you'll ever see. Many of you have already been patiently waiting since 2015 for this moment, but even if you never got on the "Hamilton" train when it first rolled into the station, there's no better way to celebrate Independence Day than to watch a modern, endlessly entertaining, and relevant retelling of America's founding.