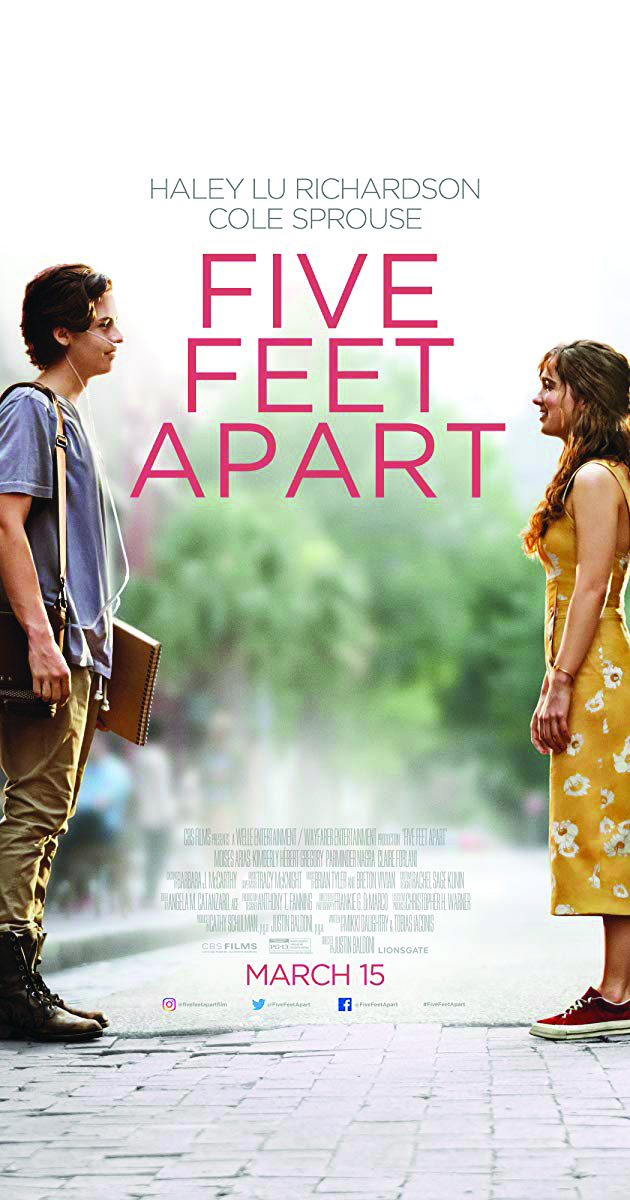 Can love really overcome anything? Released in theatres March 15, the new film "Five Feet Apart" sets out to answer that question with the story of Stella Grant and Will Newman, two teenage cystic fibrosis patients, as they tiptoe the gaping six-foot line of medically called for safety. The film's title comes from the mere twelve inches these two decide to take back in order to grow closer to one another.
Our pair of star-crossed lovers are played by actress Haley Lu Richardson and actor Cole Sprouse. From their past roles of starring in "The Edge of Seventeen" (Richardson) and the hit comic-book turned television series "Riverdale" (Sprouse), these two play teenagers fairly well and can spin a tragic love story like no other.
"The New York Times" praised the film's director, Justin Baldoni, for his use of camera angles and framing to create the illusion of intimacy between Richardson's and Sprouse's characters. By using different focal lengths, Baldoni tricked audiences to believe that Stella and Will were closer together before the cameras panned out to a wider shot, revealing that the six feet of safety was still between them.
While critics say that the film doesn't tug on your heartstrings as much as it should and is hampered by cheesy cliches, it still received an 80% audience score on Rotten Tomatoes.
Is "Five Feet Apart" a modern-day medicalized take on Romeo and Juliet? Visit a theatre near you to find out, and don't forget your tissues.