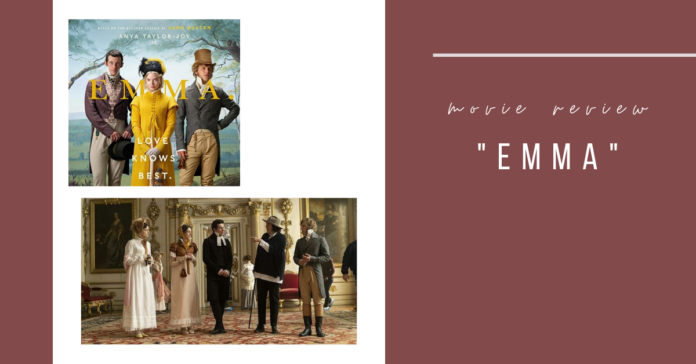 Although she lived over two hundred years ago, Jane Austen's romantic classics still captivate audiences today. Her novels have been adapted time and time again. The new adaptation of "Emma," based on Austen's novel of the same name, was released in March of this year. The movie came out just before theatres closed due to the pandemic, but the movie was available for purchase on Amazon throughout the three month lock down. "Emma" is now available for rent or purchase on Amazon Prime Video.
The movie is a beautiful retelling of the novel. The movie was directed by Autumn de Wilde, and emulates the 2005 adaptation of "Pride and Prejudice" directed by Joe Wright and starring Keira Knightley. The plot of "Emma" follows Emma Woodhouse, a young girl in her twenties during the 19th century who has taken it upon herself to be a matchmaker for her friends. There are many twists and turns along the way, and Emma finds herself in unexpected situations involving romance and friendship. The movie has the perfect balance between humorous and heartwarming scenes, and draws you into the story through the main character's antics. In line with Austen's other works, the story has a happy ending for the heroine and her friends, with repercussions for the not-so-likable characters. Everybody wins!
The movie's elegantly shot scenes give the movie a cheerful mood, and with the exceptional acting and storytelling from both Wilde and Austen, this adaption of a beloved classic is sure to charm audiences. Stars Anya-Taylor Joy and Johnny Flynn bring Austen's wit to life, allowing the viewer to feel as though they are experiencing life with the characters. Many emotions are evoked from this movie, from joy to sadness to shock. The ending is also one that should not be missed out on!