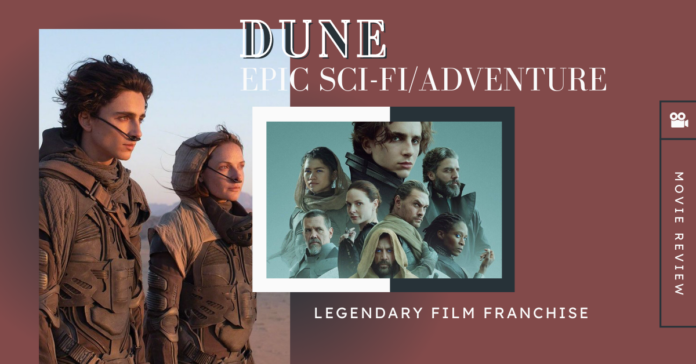 With arguably one of the best casts ever assembled being placed inside a world that has captivated readers for decades, it's safe to say "Dune" is one of the most anticipated movies in recent memory. But in spite of precariously high expectations, "Dune" delivers, effectively setting the stage for a potentially legendary film franchise.
In a mythical universe set thousands of years from now, humanity's prosperity is dependent on spice, a possession that ensures the highest quality of life for those with access to it. The son of a Duke, Paul Atreides (Timothée Chalamet) has the highest of expectations set on him. With an upcoming mission to Planet Arrakis, an incredibly dangerous desert planet abundant with spice, Paul must prove himself as a worthy protector of his people on this treacherous journey. As the movie unfolds, it seems Paul's destiny holds more importance than he or anyone else could've imagined.
Given how unfamiliar this world is to the audience, "Dune" must spend most of its time assembling the pieces of this world through its characters and dialogue. Cinema's most beloved franchises are ones with intricate world building, and "Dune" takes its time to ensure that the viewer can fully immerse themselves in it. It's hard not to feel immersed when the breathtaking visuals seem to transport you there. While there may be some moments where you find yourself desiring more than just world building, withholding more exciting activity makes for a better viewing experience in the long haul. You'll find most of the film is slow and methodical, but its few shifts into a higher gear deliver edge of your seat thrills, showcasing the nature of the characters and the dangers present throughout the world.
"Dune" isn't the typical movie experience, feeling more like a first episode in a lengthy series. This isn't a bad thing though, as it's hard to leave the theater without realizing you've just witnessed the start of something special.