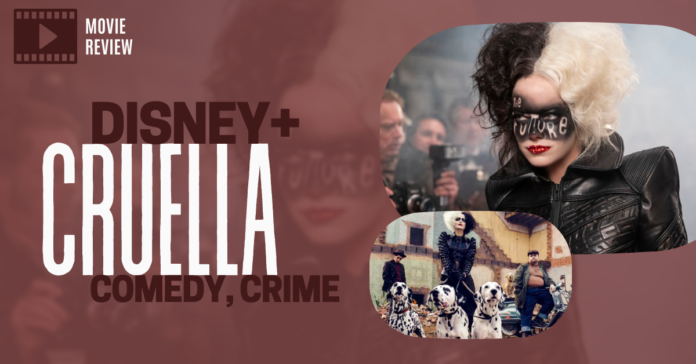 Coming soon to all Disney+ subscribers is a movie that could change your perspective on one of the villains you know and fear. This live action movie turns back time before 101 Dalmatians' Cruella de Vil wore her fur coat, and her story may just surprise you.
"Cruella" begins with an infant girl in the early 1970s. Viewers quickly learn that Cruella (Emma Stone) suffered deep losses from a very young age. She demonstrates strength and perseverance, developing a harsh character you may recognize from childhood. But this time, Cruella's childhood proves her humanity and reveals a softer side. As the movie progresses, viewers witness the unfortunate events that inspire a unique young girl named Estella to turn cold.
Although you'll have an idea of where Cruella ends up, whether you've seen "101 Dalmatians" or not, this villain-turned-protagonist is outright lovable by showing her strength through loss. Cruella's charm, wit and sass, much of which comes from Stone, make even her dark side enchanting. By the end, Disney has not created someone who succumbed to the tragedies in her life as much as something of a masterpiece.
For a story which deals with potentially upsetting events and themes, the film is fairly clean of disturbing content. However, there are some suggestive themes that if avoided, would have made the movie more suitable for the youngest of audiences.
Intense, heartfelt and surprising, "Cruella" has something for everybody to enjoy on your next movie night. The film has been available to those with Disney+ Premier Access, and all Disney+ subscribers gain free access starting Aug. 27.