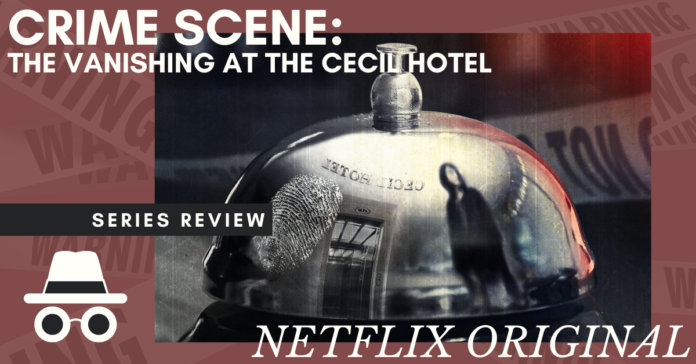 Calling all crime junkies! The Netflix original, five-episode docuseries "Crime Scene: The Vanishing at the Cecil Hotel" will leave you startled and full of questions about what happened to Canada native Elisa Lam.
Elisa Lam was a 21-year-old college student visiting Los Angeles. Lam loved to travel and meet new people, and decided to stay at the Cecil Hotel due to the cheap rates and the opportunity to explore downtown L.A.
The Cecil Hotel however, has never had a great reputation. Ever since opening in 1920, the hotel has hosted mysterious events within its walls and been the setting for many suicides and murders. Even serial killer Richard Ramirez rented a room at the hotel during his active stage.
"Crime Scene: The Vanishing at the Cecil Hotel" sets out to unravel the truth about what could have led to the puzzling death of Lam. Lam was missing for over 18 days before her body was found in a large water tank on the hotel's roof by a maintenance worker when residents began contesting the water was brown colored and had a sour, bitter taste.
The documentary includes a video the L.A. Police Department made visible to the public five days after her disappearance. The video is of Lam in an elevator where she exits and re-enters the elevator, pushes a ton of buttons and seems to be hiding in the corner of the elevator so she cannot be seen. The elevator never closes, and Lam seems to be distressed and demonstrating erratic behavior. These are the last few moments anyone saw her alive.
So many conspiracy theories have been put forth about her death and the events that led up to it, and this chilling documentary will definitely keep you wondering. It will also make you want to do a little more research before booking a hotel room.
Sources: