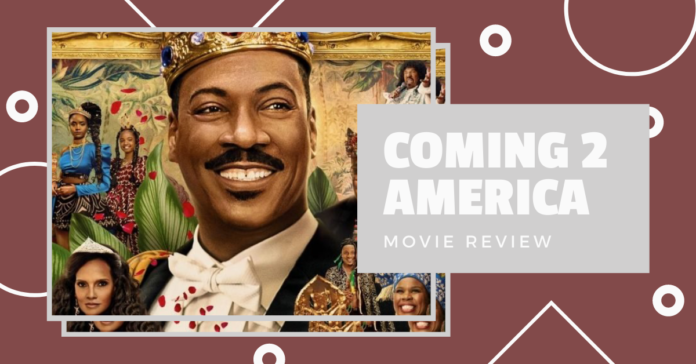 The long-awaited sequel is here! Over 30 years after "Coming to America" starring Eddie Murphy was released, Amazon Prime Video released the second film, "Coming 2 America." The plot is similar to the original, with a royal family member looking for someone to marry. This time, Akeem is no longer the prince, he's in the process of becoming king since his father is on his deathbed. However, Akeem has three daughters, and the laws of Zamunda demand that only a male successor inherits the throne. Since he has no son to take his place—so he thinks— his eldest daughter, Meeka, is being pushed to marry the neighboring dictators' son.
King Jaffe Joffer and Akeem's shaman, Baba, reveal that Akeem sired a son during his first visit to Queens, New York, so after King Jaffe's funeral, Akeem heads back to America for the first time in three decades. He's on a mission to find his son, Lavelle Junson (Jermaine Fowler), and take him to Zamunda to be the next prince. However, it's not as simple as it seems.
If you're a fan of rom-coms, this is a great movie choice. "Coming 2 America" is such a feel-good movie that it will make you wish it won't end. There is hilarious family drama throughout the film that most families can probably relate to, and the soundtrack in the movie makes you want to get up and dance!
Get ready for this film to bring laughs, smiles, and maybe even tears into your living room. "Coming 2 America" is rated PG-13 for explicit content, like profanity, sexual content, and drinking. You can find the film on Prime Video for free if you have a subscription. Here's the link to the trailer.
Do you think you'll like the original or the sequel more? Watch it to find out!