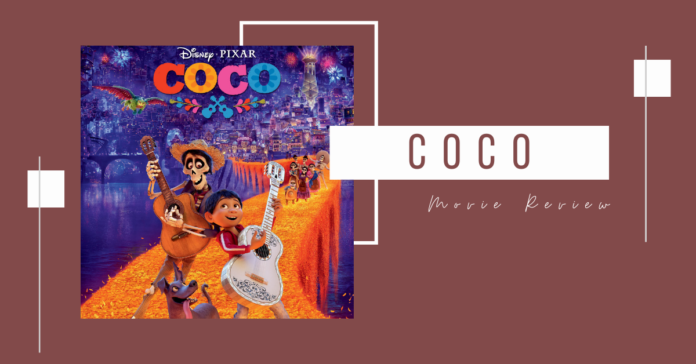 Times may be tough and circumstances may seem grim, but something that you can always count on to get you through tough times is a loving family. Although the importance of family has been the central theme of the last 8 films in the "Fast and Furious" franchise, it is a message that is taken to new depths in Disney/Pixar's 2017 animated film, "Coco."
"Coco" follows the story of Miguel, a boy with an intense passion for music but curses his misfortune of being born into a family that has had a tragic past, forbidding Miguel from pursuing music in any form. After getting fed up with his family on Dia de Muertos, Miguel attempts to honor the legacy of the one musician in his entire family tree, his great grandfather, Ernesto de la Cruz. His resulting actions get him sent to the land of the dead, where he must find his long lost relative in order to return home.
When it comes to writing, characters, and plot, Coco may shine as one of the most emotional and complex Disney movies of the decade. Its characters are each uniquely quirky and amusing and contribute to the themes in their own way, showing the audience that family is never really gone as long as their stories are passed on with care. Miguel's struggle between his love for music and his obligation to his family is especially well written, with his mindset being very cut-and-dry when the movie starts, but continues to change and mature as the plot progresses. The writing in "Coco" also excels in setting up an interesting premise, as the world of the dead that we visit with Miguel is ironically full of life, humor, and warm memories.
When talking about the world and characters of "Coco," we would be remiss not to talk about the animation and visuals of the film. As far as animation goes, "Coco" may be some of Disney/Pixar's most detailed work, combining the visual elements of Dia de Muertos and Mexican culture and heritage with the fantastic visuals of the world of the dead as a vibrant city full of color and music, but also with some subtly somber elements.
"Coco" is an excellent blend of great writing, detailed animation, and important messages for both kids and adults. It's a funny, fantastic ride that will have even the most hardened of souls shedding at least a tear or two.