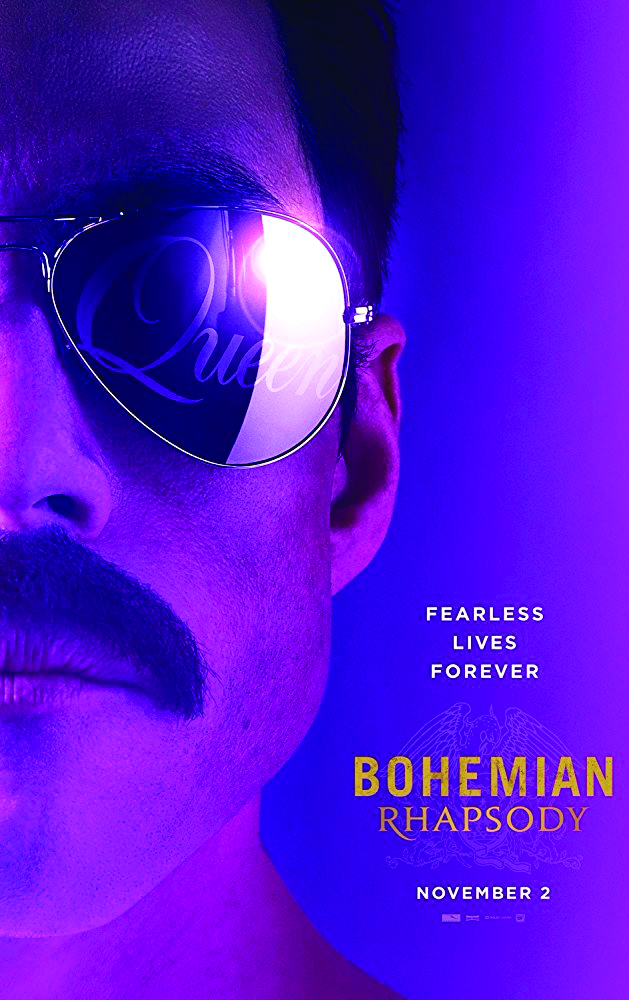 Biographies may not hype you up the way weekend vibes might, but picture yourself up front and center at one of the biggest and most renowned rock concerts of all time without actually having to leave your seat. This biographical movie isn't just about anybody but that somebody of a Rock n' Roll legend and inspiration, Freddie Mercury and the iconic band "Queen."

The title of the film is dedicated to Queen's most popular hit single released in 1975, which has now become the 20th century's most streamed song and one of the greatest rock songs of all time. "Bohemian Rhapsody" delves into the nooks and crannies of the life of Freddie Mercury (played by Rami Malek), the lead singer for the band who many might not have known too well before this film. Born to Parsi parents from India, the British singer had much adversity to overcome in his personal life aside from his musical career. He faced some hardships that are characteristic of most struggling artists, including substance abuse, troubles of the heart, loneliness, and his sexuality, but also the burden and cost of all the fame.

The film leads up to what most believe was the zenith of Mercury's career as well as for classic Rock n' Roll- This was the 1985 Live Aid show featuring the one and only "Queen" with Mercury hailing as their angel. The high profile sensation gave a show like none other, and the film does an incredible job in replicating the slightest details and treasured moments of that performance.

Actor Rami Malek is credited for his portrayal of Mercury and the film has been nominated for five Academy Awards in varying aspects of its production. And with what it lacks in conciseness, it makes up for in quality. This is one to watch over and over again for years to come.