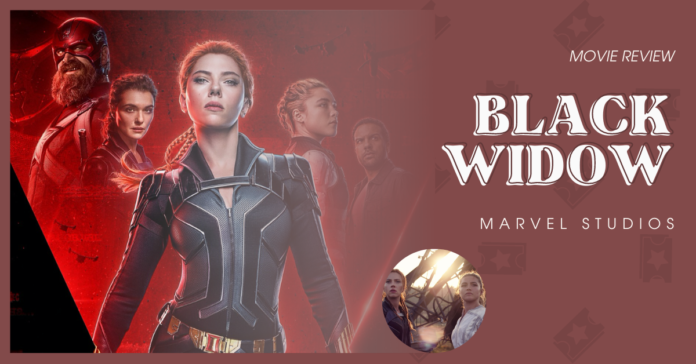 After having to wait over a year from its originally slotted release date, fans and moviegoers are finally getting a deeper look into the origins of the first female Avenger, "Black Widow" in this action-packed film directed by Cate Shortland.
The film begins when Natasha Romanoff (Scarlett Johansson) is younger, in her life with what she thinks is her real family, with her younger sister Yelena (Florence Pugh) and her parents Alexei (David Harbour) and Melina (Rachel Weisz). Then it's revealed that the parents are Russian spies, and this seemingly normal family from Ohio must flee to Cuba, where Natasha and Yelena are taken in to become trained assassins. Then the film picks up with the events following "Captain America: Civil War," and moves forward in time as Natasha and her family work together to gain access to widow-training headquarters to free all the Widows from being controlled assassins.
Yelena and the Red Guardian make their debut into the Marvel Cinematic Universe (MCU) in "Black Widow," bringing moments of comedic relief nearly every time they're on screen. Fans and critics alike adore Pugh's performance and are excited to see what else she can bring to the Marvel Cinematic Universe. Spoiler: Don't forget to stay and watch the credits for a sneak peek into what might be next for Yelena.
The action scenes in this film stick out from many of the past few Marvel movies because only one character has abnormal abilities, so most of the fighting scenes make use of hand-to-hand combat and weapons.
This long-awaited film gives audience members everything they could have needed in a Marvel movie with action, comedy and a great cast.
The film can be watched on Disney+ right now with Premiere Access, or it will be available for all Disney+ subscribers starting Oct. 6.