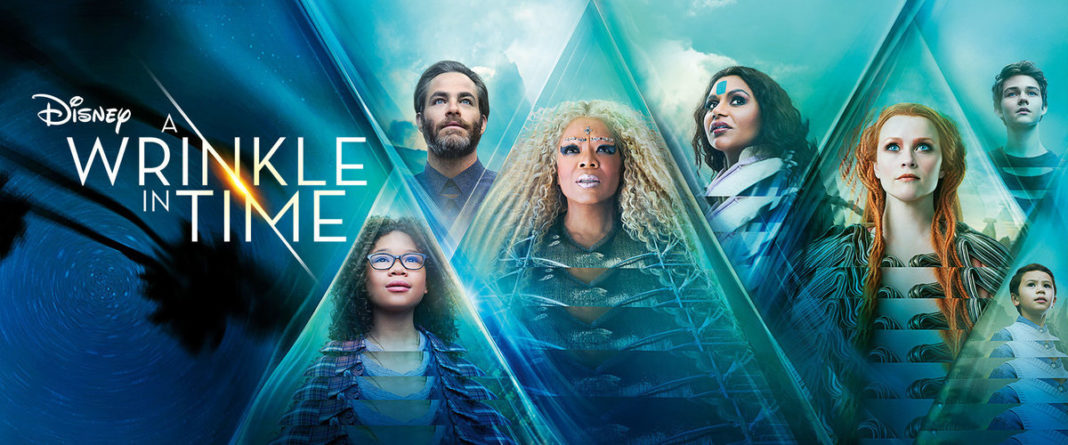 Have you ever wondered what it might be like to jump into a coloring book?
You might remember reading "A Wrinkle in Time" by Madeleine L'Engle in grade school, but if you're less familiar with the book, it's a science fantasy story about a young girl whose father goes missing in time.
The novel was published In 1962, and earlier this year, a major motion picture was released by none other than Disney. Director Ava DuVernay has crafted a bright and playful reflection of the classic novel that truly pushes the boundaries of creativity. Though both the book and movie are for all ages, this film is directed more toward youngsters.
The main character, Meg, is hesitant to go on the journey to find her scientist father, while her younger brother, Charles Wallace, is ready for an adventure and nothing can hold him back. Throughout the story, they are guided by three mysterious time travelers who travel through time and space. Like any good story, there are a few bumps in the road—or should we say tessars—when Meg and Charles Wallace are confronted by the darkness of the universe. They must fight that darkness with the one thing that is stronger. But will they figure it out?
This family friendly film shows us it's good to think outside the box. Imagination creates beautiful wonderlands and colorful characters, all of which stem from love. If you're still a kid at heart, there's no time to lose! Go get those creative juices flowing with this fun film!