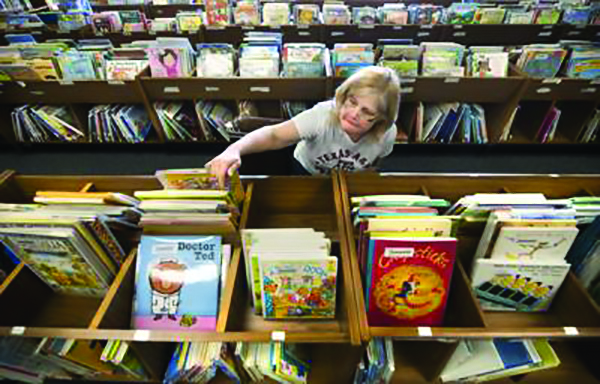 The Mounce Library is calling all book lovers and readers to their fall book sale on Nov. 2 and 3! You can never have enough books, and library sales are a great way to find new and unique reads!

This event is open to all ages, as there will be books for children, young adults, and adults! The book sale will begin on Saturday from 10 a.m. to 2 p.m. for the general public. Those who are Members of the Friends can start shopping at 9 a.m. to check out the available books. On Sunday, the book sale will be from 1:30 to 3:30 p.m. for both the public and Members of the Friends.

Everyone is welcome to take a look and leave home with a book or two or 10! The prices will be determined per bag on both days, however, on Sunday, the overall price will be reduced.

If you would like more information, call Library System Director Larry Koeninger at (979) 209-5611. Whether you're a major bookworm or are starting to get into reading, there'll be something for everyone to take home.

The Clara B. Mounce Public Library's normal hours are Monday through Thursday from 9 a.m. to 8 p.m., Friday and Saturday from 9 a.m. to 5 p.m., and Sunday from 1:30 to 5:30 p.m.
For more information, https://bit.ly/2IVOZNF