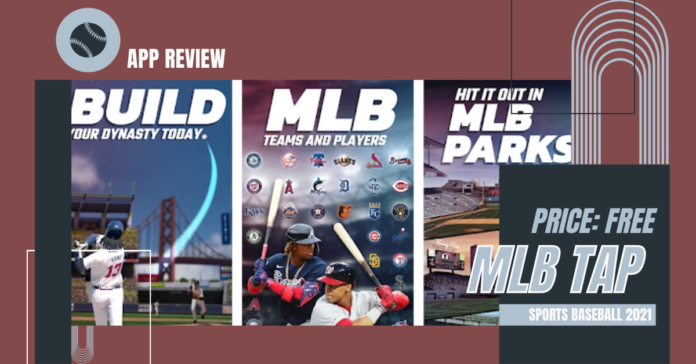 Price: Free (Contains in App Purchases)
There's a handful of things that make summer feel special: vacation, fireworks, barbeques and baseball! Baseball has been America's pastime for over a century now, and as society has become more intertwined with technology, so has baseball. Starting with "Home Run" on the Atari, baseball games have been one of the most popular sports to play in the virtual world. Nowadays, you can even play baseball on your phone with "MLB Tap Sports Baseball 2021."
"MLB Tap" keeps the gameplay as simple as possible. In the main gamemode, you control the batters, and all you have to do is watch the pitches and tap to hit. Even though it's incredibly basic, there's still something satisfying about doing what can only be done in a video game: consistently making contact on swings.
There's also a team building aspect to the game. Players get to customize their rosters using real MLB players that they collect or buy over time, and play against other app users across the world. It's similar to the "Ultimate Team" type game modes you see on games like Madden, 2k, and Fifa. Though it's fun to try and get new players, it definitely feels like the only way to truly be competitive is to pay money.
The app isn't an "MLB The Show" level game by any means, but for a free phone app, it offers fairly fun gameplay. Baseball fans looking for a game to kill time while on the go should definitely consider giving it a download.