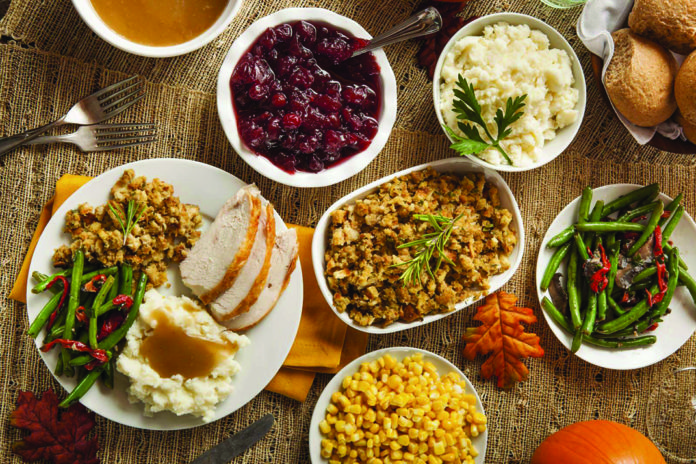 Thanksgiving dinner requires the works. Turkey. Stuffing. Green beans. Sweet potatoes. Pumpkin pie. And that's just the first course.
There's always a lot of food on the table each Thanksgiving, and that demands a lot of time in the kitchen. If your family is like most busy families, everyone is responsible for a dish. And if you're like many busy people who'd rather do takeout, you might need a little help in the cooking department.
Enter Messina Hof. The local winery is offering a Cooking Party with the Chef event on November 17 from 1-3 p.m. to help cooks of all levels expand their expertise in the kitchen. The monthly event emphasizes a certain dish or cooking technique, with this November's theme centered on Thanksgiving.
Beginning chefs will have the opportunity to learn the basics, starting from scratch and working their way to the final product. Experienced chefs will expand on their knowledge, gaining information on different spices, cuts of meat, tools and other items in the kitchen. And of course, each recipe will feature one of Messina Hof's award-winning wines.
Participants will receive a recipe booklet to use at home, as well as earn a chance to win culinary door prizes that will help prepare the perfect Thanksgiving dinner.
The Cooking Party with the Chef event is an opportunity that happens every single month for people to gain valuable knowledge of the culinary arts. Messina Hof is currently offering a special price when registering to help guests save money while learning more. Guests who attend six classes can save 10 percent on upcoming demos and earn the title of honorary vintage house sous chef. Those who attend 12 cooking parties will receive an official Messina Hof chef's coat.
For more information on the cooking party, the special offer and to register, visit http://bit.ly/2qyKmCQ.