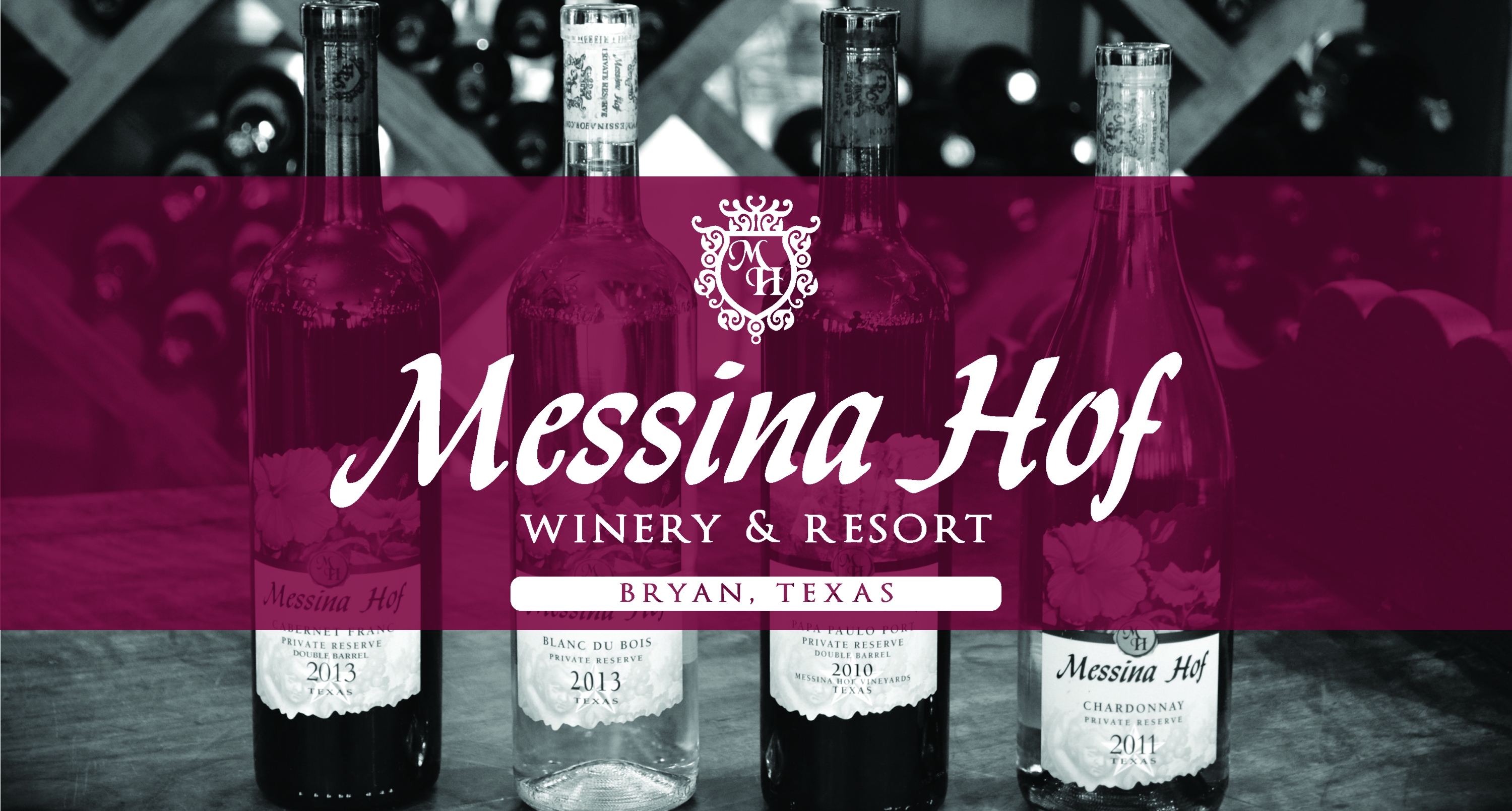 Messina Hof Winery and Resort has been a staple in the Brazos Valley since opening its doors in 1977. The winery offers public and private tours, shopping, weekend getaways, fine dining, and special events all year long.
Paul and Merrill Bonarrigo re-introduced the concept of wine making to Texas, becoming pioneers of the Texas wine industry. Their family had been in the business in Italy since the 1800s, so wine was not unfamiliar to them. In 1977, they planted their very first vineyard on Texas soil, naming it Messina Hof to commemorate their family heritage in Messina, Sicily and Hof, Germany.
Messina Hof is still a family run business as Paul and Merrill's son Paul and his wife, Karen, have continued and expanded their legacy. Messina Hof has 350 registered wineries and produces over 130,000 gallons of wine per year.
Messina Hof offers public tours seven days a week in the afternoons. All public tours are $15 and last for about an hour. On Saturday evenings, the winery offers a special tour that includes a tank tasting which is $25 per ticket. It is preferred that reservations are made for tours, especially if the group consists of 10 or more people. But if you're group is smaller than that, you can just show up about ten minutes before the tour and buy tickets in the shop.
The Tasting Room at Messina Hof is a popular destination for visitors. The tasting room is open 7 days a week, 10:00am to 7:00pm. Monday through Thursday, 10:00am to 8:00pm Friday and Saturday, and 11:00am to 6:00pm on Sunday.
The Wine Bar at Messina Hof offers on-tap wine and appetizers with many weekly specials and a happy hour from 5:30-6:30. The bar is open Monday through Thursday from 4:00pm to 9:00 pm, Friday and Saturday from 11:00am to 11:00pm and on Sunday from noon to 7:00 pm, which should allow you plenty of time to enjoy some sweet Texas wine.
For a night away, reservations for Messina Hof's award winning Bed and Breakfast can be made through the Messina Hof website as well.
Once the weather cools down, grab some friends and enjoy some local wine with a relaxed ambiance.