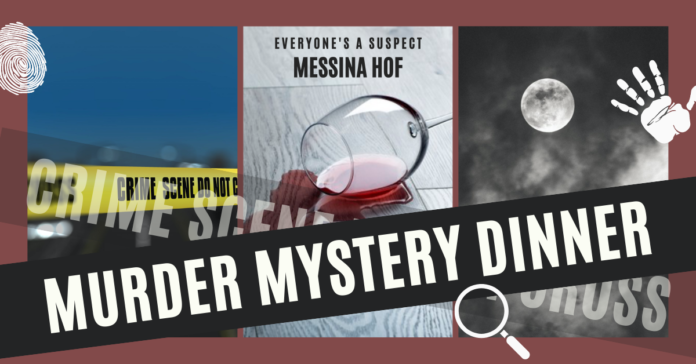 The Messina Hof Winery and Resort has a reputation for producing award winning premium Texas wine right in our own community. What people may not know is that they also have a foot in the entertainment business. As a part of their 43rd Annual summertime Harvest Festival, Messina Hof is hosting a pair of Murder Mystery Dinners on Aug. 7 and 13. Get your tickets now as they sell out fast!
Dinner theaters are one of the oldest forms of live performance entertainment, dating back to the middle ages. Unlike regular dinner theater though, where an audience enjoys a show with their meal, murder myster dinners are interactive with the guests working as the actors. At Messina Hof, each dinner is led by a host who guides the guests through the story. Between courses, everyone interacts with one another and looks for clues placed in the room. It's the perfect summer activity for people with a theatrical side or anyone looking to have some out-of-the-ordinary fun!
The setting for the Saturday, Aug. 7 mystery dinner is the fictitious Abby Manor Historical Society Masquerade Ball. All seems well in an evening filled with high society drinking and socializing until a body is discovered. The dinner goes from 7-9 p.m., and tickets can be purchased here for $69.95.
In contrast, the setting for the Friday Aug. 13 mystery dinner is the WT Trailer Park BBQ. This BBQ seems like all fun and games until someone ends up dead. The dinner goes from 7:30-9 p.m., and tickets can be purchased here for $69.95.
In addition to the performance, guests will be treated to a three course meal paired with some of Messina Hof's best wines. All tickets cover a three course meal with wine. Participants will be given assignments prior to the event and costumes are encouraged!
Sources: https://www.messinahof.com/events/harvest-festival-murder-at-abby-manor-murder-mystery-dinner/
Visit the Messina Hof Estate Vineyard, Resort, and Winery in Bryan, TX