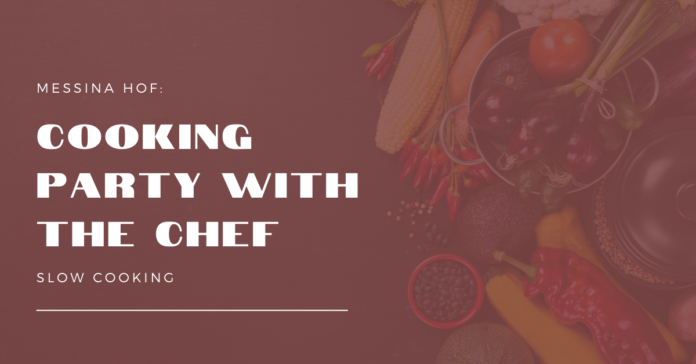 Take a step outside of the city and partake in this month's Cooking Party with the Chef at Messina Hof Winery and Resort Sunday, April 10, from 1 – 3 p.m.
During this two-hour event, patrons have the opportunity to learn from Chef Sean Shaw "a special demonstration focusing on a specific cuisine or technique" with this month's theme being slow cooking.
Teri Ryan, Messina Hof's Office Manager, says the Cooking Party "is just like a party," making this an excellent opportunity to be wined and dined, all while having some fun.
Although this is a cooking party, attendees will learn a thing or two throughout its duration. Ryan states that while enjoying the "three-course meal paired with wine" provided at this party, attendees will have the opportunity to ask Chef Sean Shaw any culinary questions in regards to the meal he's preparing.
Then, like any good party, attendees will not leave empty-handed. Messina Hof provides patrons with a "cookbook" containing all of the recipes presented at the party so patrons can go home and recreate the meal for their family and friends.
Messina Hof is one of the oldest wineries in the state and has won more awards than any other winery in Texas, making it the perfect spot for any wine connoisseur. Additionally, Messina Hof has a lush green atmosphere that mimics a winery straight out of France, making it an aesthetically pleasing environment to spend a Sunday afternoon.
Tickets for this party cost $69.95 plus a 20% gratuity fee that goes towards the staff and tax.
Ryan says this event has a limited capacity, maxing out at 40 occupants, so be sure to snag your tickets now. But, if tickets sell out this month, you can always attend the next Cooking Party, as Messina Hof hosts this party every month.
Although the party starts at 1 p.m., doors open at 12:45, giving you the chance to settle in before it begins, and this is one party you don't want to be late to!