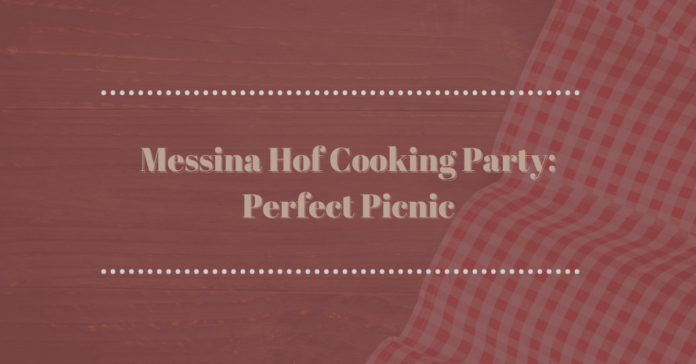 Having a perfect picnic, complete with a red and white checkered blanket with a wicker basket and homemade food sounds like the most perfect picnic day. Only one issue, you don't know how to make a homemade picnic meal. Not to worry, Messina Hof is having their monthly cooking party and the theme is Perfect Picnic. The perfect picnic cooking party will be at Messina Hof Winery in Bryan from 1:00 p.m.- 3:00 p.m. on June 19.
The cooking party will offer three traditional courses paired with wine, instruction and demonstration from professional chefs, and a cookbook so you can go home and recreate all of the meals taught. Forty people can sign up per class, so feel free to get tickets for you, your family, or all of your best friends.
The cost is $69.95 per person plus tax and you can find more information and buy tickets here.
And if you miss this cooking party, not to worry, they have a cooking party every third Sunday of each month.