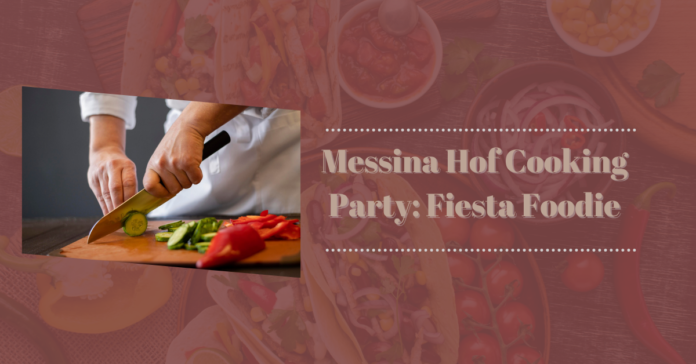 It's just part of the deal: if you're Texan, you're probably a fan of Mexican food and have favorite recipes you whip up at home. Imagine how great it would be to invite your friends over for an evening of spicy across the border treats you've made yourself along with a specially chosen, perfectly paired wine. They'd talk about it for weeks. Months. You can even invite the in-laws over and know they'll be impressed. All because you attended this month's Fiesta Foodie cooking class at Messina Hof Winery and Resort on Sunday, May 15, from 1:00-3:00 p.m.
Cooking Parties cover all the bases, so if you're a beginner in the kitchen and can't tell a spoon from a spatula, no worries. You'll get plenty of instruction from the chef. And, you'll go home with a recipe booklet that spells it all out for you so you can recreate the dishes at home.
But if you're already known for your culinary creations, you won't be bored by any means. Messina Hof makes sure there's plenty to learn for gifted cooks, including in-depth information on spices, cuts of meat and specialized tools.
Each of the recipes will include a Messina Hof wine as one of the ingredients, but the meal will also be paired with the wine that best suits it, so you'll be good to go from start to finish.
If you're still hesitant, don't forget there's fantastic door prizes! So get ready to wow your friends, amaze your family, and learn to create an out of this world fiesta style meal! Tickets can be purchased from the Messina Hof website.