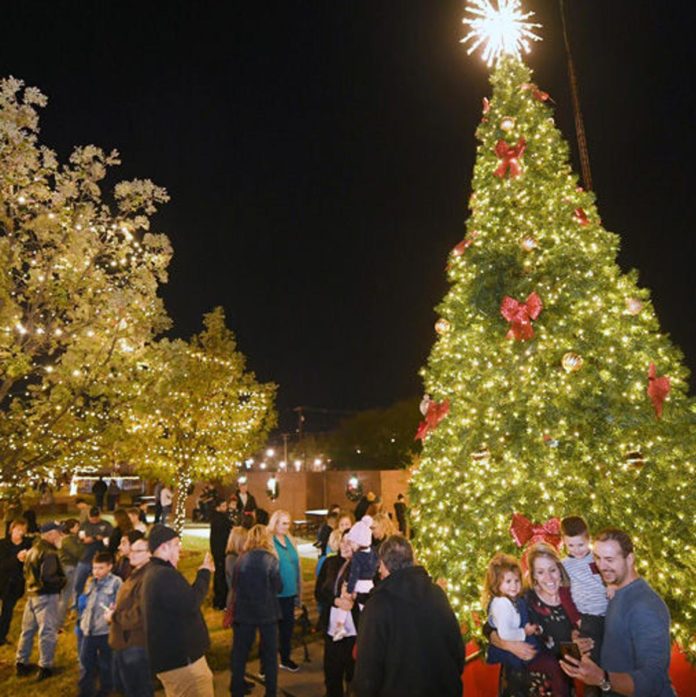 Who says it's too early to spread Christmas cheer? No one can "bah humbug" the Lights On! event in Downtown Bryan! On November 22 at 6 p.m., the Friday before Thanksgiving, you can see Santa Claus 'make the Yuletide bright' by flipping the switch, turning on thousands of lights in the downtown trees and buildings.

Katelyn Brown, senior events coordinator of the Downtown Bryan Association, says Lights On! kicks off the holiday season. "It's a free, family friendly event," says Brown. "Everything begins at Sale park. Everyone gathers around 6 o'clock, and right at 6:30, Santa appears."

So start your Christmas lists, kids, cause Santa Claus is coming to town! But this event is exciting for all ages, and not just the kiddos. Says Brown, "With Santa and the mayor, we all count down and all the lights turn on—it's a really fun magical experience for those young and old." And we all know the Christmas spirit is contagious! Whether it's a family affair, a tourist destination, or friendly outing, the evening of the Lights On! event in Downtown Bryan is one for all to enjoy.

As bright lights twinkle in the distance, the magic continues. Event goers can look forward to music from the Salvation Army Band, Bryan ISD Music Groups, and The TAMU Century Singers. Don't forget to try out the bounce house, cookies from the Women's Club, late-night shopping at the shops downtown, a free movie at the Queen Theatre, hot chocolate and a craft table by the Purple Turtle Studio. And last but not least, complete your first holiday experience of the season with free photo ops with Santa Claus. Who said the holiday season has to be stressful? It's time for your Christmas spirit to come alive!
For more information on this free event, visit bit.ly/lightson2019.