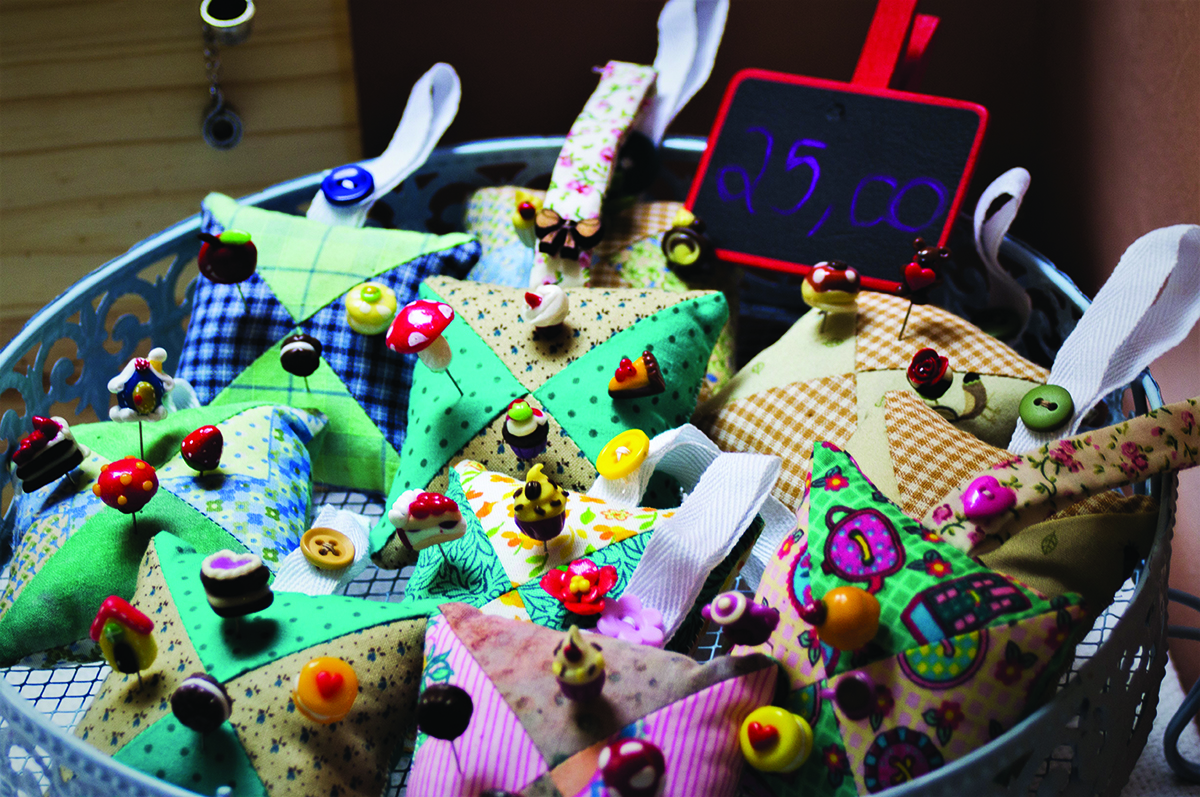 Enjoy the spirit of fall at Main Street Market Bryan! Coming to the Brazos County Expo October 26 and 27, Main Street Market Bryan will provide you with all sorts of goodies and trinkets to purchase. Whether you are looking for unique clothing, gourmet food, handmade jewelry, or home décor, this local market is just the spot for finding that perfect gift.
Vendors from all across Texas will be there to showcase their crafts. These vendors come stocked with candles, homemade jewelry, soap, and much more. Traveling around the state, this market brings hand-crafted items to the locals in each area, and presents eleven of these events around Texas each year. Lewanna Campbell, the show director of Main Street Market, explains why the market is so special: "This event brings together vendors from all over the state of Texas. Many of them hand make their products, and these are things you just don't find at the mall. Items featured include clothing, home & holiday decor, Texas handmade, candles, soaps, jewelry, gourmet food, gifts for the guys, Texas wine, accessories and so much more." With items that are exclusive to this occasion, guests will have an amazing time treasure hunting through the market.
Some of the vendors include: Carol Craig Stitchery (all hand sewn items including aprons, wine bottle covers, and more), Green Woodworking (hand turned wooden products including pens, shaving razors, home décor), Glitzy Designs (women's fashion apparel and accessories), and San Ducerro Vineyards (samples of Texas wines). These are just a few of the amazing businesses you can find at Main Street Market. You can view a longer list of vendors on TexasMarketGuide.com or on Main Street Market's Facebook page.
This is the first year that Main Street Market will occur in Bryan. They hope to make it an annual affair at the Brazos County Expo Center. Another appeal of this market is the hourly door prizes that guests can win by attending. Campbell shared that this event took around a year to plan, and she says, "Along with the work we are doing to invite everyone, they are doing the same by inviting their friends and family to visit them at the show. We have been working closely with our contacts in the area, learning about what your shoppers are looking for, and I believe this show will bring them just what they have been asking for." With all the hard work going into Main Street Market, we hope to see a lot of people out there supporting Texas vendors. The holidays are right around the corner too, so pick up your gifts for friends at Main Street Market!
Admission is $5 for adults or $4 if you bring a nonperishable food item to donate to the food bank. Children under 12 will receive free entry, and parking will be ample and free! The market will be open Saturday, October 27, from 10 a.m. – 5 p.m. and Sunday, October 28, 11 a.m. – 4 p.m.