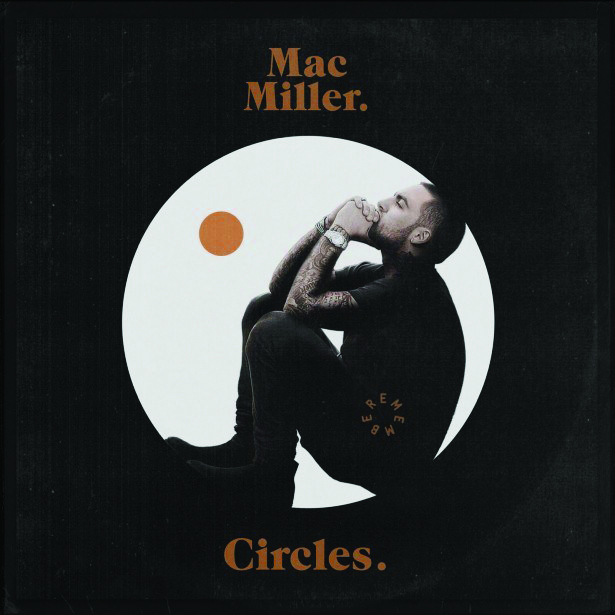 We've all been at a point in our lives where we go through the motions, letting life have its way with us. Mac Miller's first posthumous album release, "Circles" is a forty-nine minute musical rollercoaster — recorded months before his unfortunate passing in September of 2018 — that showcases the artist's thoughts on the struggles of constantly living life by "drawin' circles."
Although the album is quite succinct — just 12 tracks — Miller dives into isolation and his insecurities over lighthearted instrumentals filled with live instrumentation and analog keys.
The project's defining feature isn't just the production, it's mainly Miller's diverse lyrical content that forces you to hang on to every syllable. On the track titled "Good News," Miller sings about mental confinement, over soft, slow-moving guitar strums juxtaposed with hopeful synth embellishments.
This album is a glimpse into the mind of an artist who has touched millions with his music and the legacy he left behind. In a recent Instagram post, the Mac Miller Estate explains that "Circles" is a continuation of Miller's previously released Grammy-nominated album, "Swimming," the concept being: "Swimming in Circles."