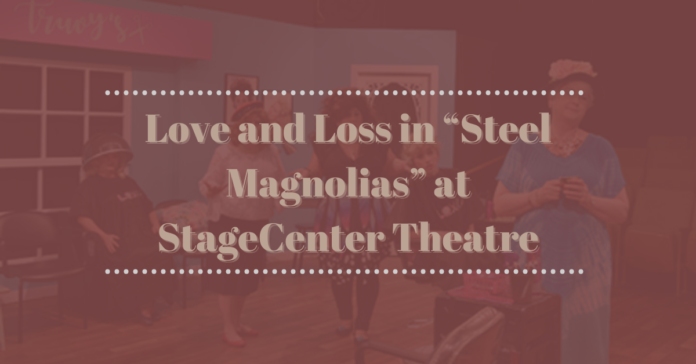 The best plays make you laugh. Or cry. Or think. The best plays do it all. Starting this week, you can see Robert Harling's "Steel Magnolias" right here in Bryan at StageCenter Theatre from June 9-25.
People in the small town of Chinquapin, Louisiana seem to have charming character with gossip-driven problems. Tragedy strikes in the second act and tests their strength, depth, and relationships when the town suffers the loss of a spunky young diabetic named Shelby. Those who knew her rely on each other as they heal, bringing touching moments and some laughter along the way.
The themes and hardships in the play are sure to tug on your heartstrings, and you'll walk away feeling for the characters as if they were your own friends.
The show starts at 7:30 p.m. on Thursdays through Saturdays, plus a Sunday Matinee on June 19 at 2 p.m. You can secure your tickets either online through StageCenter or in person at the Box Office. Be sure to buy tickets soon and arrive early, because you won't be admitted if you arrive 10 minutes after the start time.