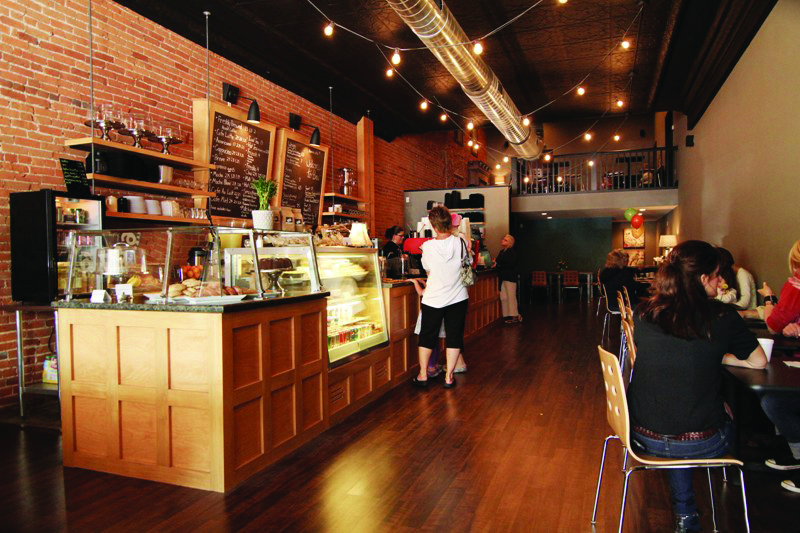 A huge pro of living in the Bryan/College Station area is the abundance of coffee. No matter what kind of ambiance you crave, BCS has a coffee shop to fit your mood. There's something so quaint and comforting about going to a shop that isn't part of the large corporate conglomerates. Whether you need to get work done, relax, or socialize with friends, BCS offers several places for you to get your caffeine fix in.
Lupa's Coffee, located on Texas Avenue and Southwest Parkway, not only serves great lattes, but great vibes, too. Walking into the shop instantly makes you want to curl up with a novel and a hot mug of coffee. The soft, warm lighting and friendly staff entices you to stay and enjoy the moment rather than picking up coffee to go. With several seating options and an adorable chalkboard wall that guests can doodle on, Lupa's creates an essence of practicality and coziness. If you are wondering who Lupa is, the shop is named after the owner's dog, who often stops by for guest appearances. Lupa's always seems to have a steady flow of guests, but accommodates everyone for seating. Open weekdays 7a.m. – 1a.m. and weekends 8a.m. – 1a.m., Lupa's Coffee serves an array of teas, coffees, and breakfast options. Our recommendation would be their Canadian latte, which is a sweet frothy latte with cinnamon and maple syrup.
The Brew Coffeehouse is a local coffee shop quite new to College Station. Attached to Connecting Point Church on Harvey Road, the Brew offers a huge selection of latte flavors, specialty coffees and teas. The interior of the coffeehouse feels industrial with open brick walls and high beam ceilings, yet they juxtapose their open layout structure with comfy couches and cute wooden tables. If you are there to hole up for a long period, order their house brewed coffee in a mug and you'll receive unlimited free refills! Another tasty recommendation would be their Secret Handshake latte—a delicious and rich mixture of Ghirardelli white chocolate, caramel and vanilla.

Gogh Gogh Coffee Company is a hidden gem of College Station, sitting right off S Highway 6 just past Harley Davidson. The atmosphere feels artistic and sophisticated with the open, simple floor plan, huge windows, and an array of Van Gogh's art painted on the walls. A unique aspect of this coffee shop is that in the evening, they begin serving craft beers and wine along with their normal selection of coffeehouse options. A fan favorite is their Midnight Cafe-coffee with notes of hazelnut and chocolate.Gogh Gogh Coffee Company is open 7a.m.-7 p.m. every day for all your coffee and happy hour needs.