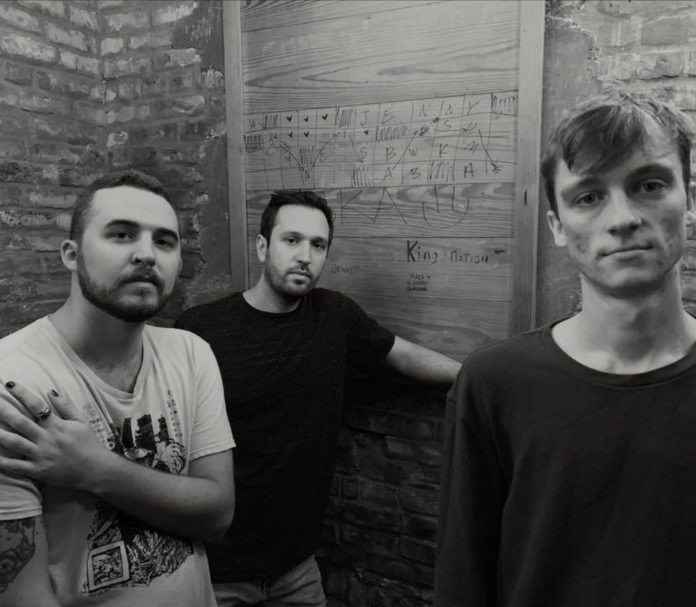 There's no shortage of bands that originate in the Brazos Valley. Head down to Hurricane Harry's or over to the Grand Stafford Theater on any weekend, and you're sure to catch a country, blues, or rock show from a BCS native soon enough. However, if you explore a little past the surface, you'll discover bands like Antique Gardens, a local indie rock trio that's a bit different from all the others and is on the verge of releasing their first self-titled album on November 8.

Founded by songwriter and bassist Josh Willis, who was later joined by Anthony Schillaci on drums and guitarist Brandon Kempf, Antique Gardens' songs are full of the types of honest declarations that feel less like angry or mournful complaints — like they sometimes do in country songs — and more like intimate conversations with a trusted friend. Willis explains that their "upcoming album is really at its core about being okay with not being okay, living with grief and finding hope in the small moments." This approach, which treats Antique Gardens' listeners more as equals than an audience, stems partly from the band's influences, many of which are 90s indie bands like the Seattle-based Pedro the Lion. Indeed, lines like "You really should invite your friends / it's a funeral for the bitterness that I've been feeling about myself" in the song "Funeral" sound like something Pedro the Lion's David Bazan could have written twenty years ago.

The album "Antique Gardens" will be available on November 8, both on physical CD and to stream from whichever service you like the best! In early November, Antique Gardens will be traveling all across the South, but they will return to BCS for a final show — which will also be their album release party — on Nov 16 at Revolution Cafe with The Swift Drag and Skunk Money. There will be a $5.00 cover charge for the show.
If you want to learn more about Antique Gardens and the release party, follow this link: http://bit.ly/3249D4N