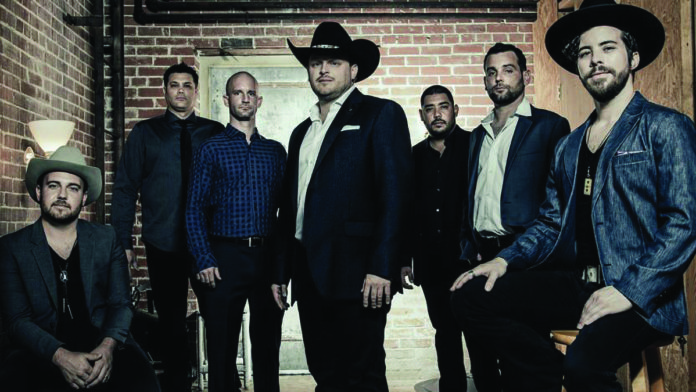 Get ready for a country music experience rooted deep in Texan spirit! Josh Abbott Band and guest Grant Gilbert are coming to Hurricane Harry's in College Station on Friday, Sept. 13. Tickets are $12 in advance and $15 that day.

Josh Abbott Band was formed in Lubbock, Texas, and though various members have come and gone since its inception, their music has maintained its quality. It was originally born from fraternity brothers Josh Abbott and Austin Davis, and has grown to currently boast seven talented members. Their debut album, "Scapegoat," came out in 2008, but their second album, "She's Like Texas," really propelled them into the spotlight in 2010.

Josh Abbott Band now has five studio albums, the latest being released in 2017. As the band grew in age and experience, so did the songwriting, and their most recent album, "Until My Voice Goes Out," exemplifies that in a personal way. Many of the songs deal in Abbott's own past, and the intimacy provides fans a truly special musical experience.

Raised in a small Texas farm town, Grant Gilbert has been honing his craft since he was a teen. He enrolled at Texas Tech University in Lubbock and attended the same open mic nights at the Blue Light Live club that bred Josh Abbott Band. Abbott himself co-wrote a song with Gilbert called "Denying Desires," and soon after, Gilbert joined Abbott's own producer to work on his debut album.

Both acts will be at Hurricane Harry's on Sept. 13. Doors open at 9 p.m., and online ticket sales will stop at 8 p.m. that day. Tickets can be bought online or at Cavender's Boot City.
For more information and to purchase tickets, visit: http://bit.ly/2lXtof2