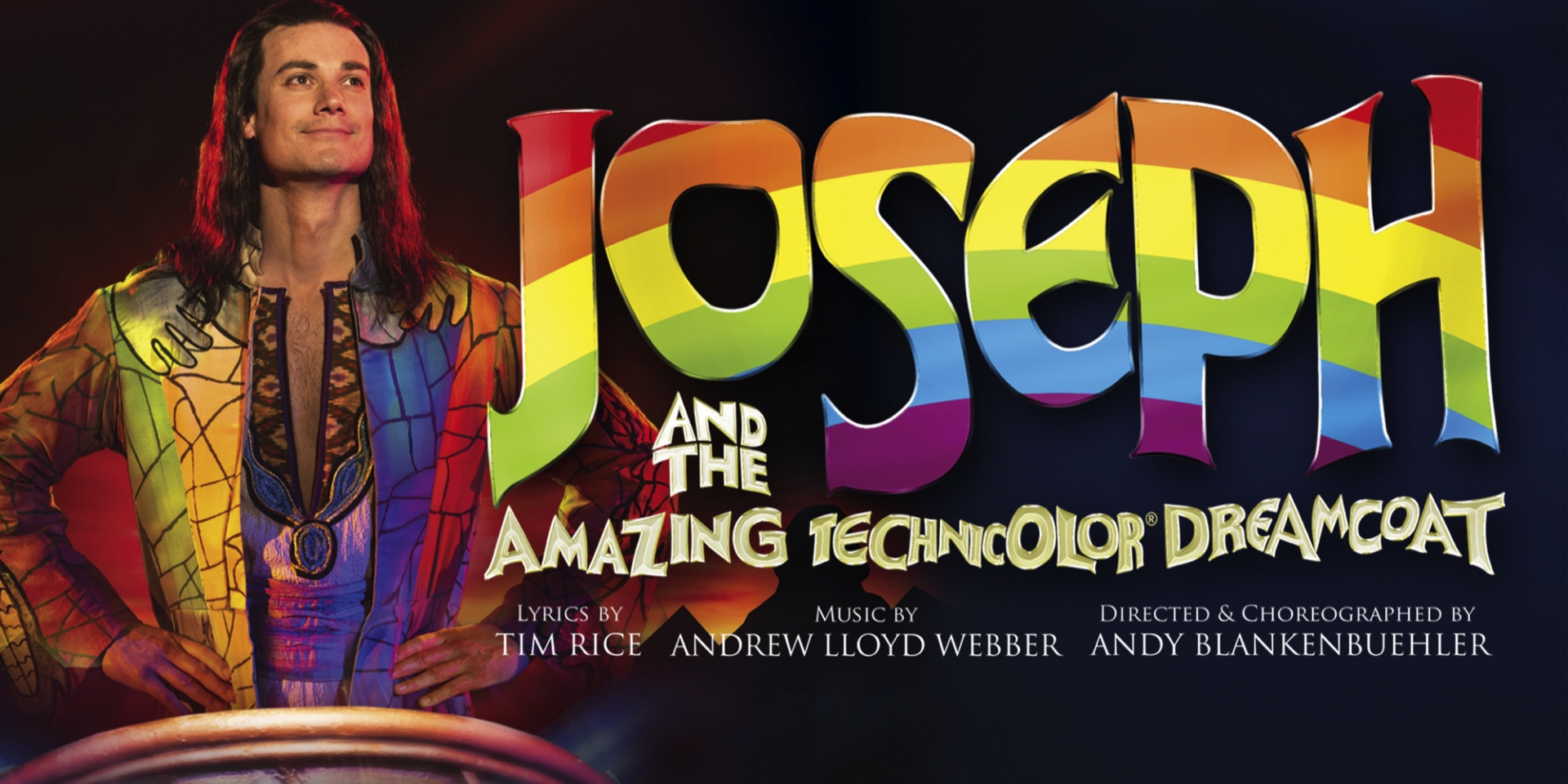 One of the most enduring shows of all time, "Joseph and the Amazing Technicolor Dreamcoat" is coming to College Station for two magical nights at Texas A&M's MSC OPAS stage. The show's national tour is directed and choreographed by Tony Award-winner Andy Blankenbuehler. "Joseph" will be performed on Tuesday and Wednesday, March 8 and 9 in Rudder Auditorium. Tickets range in price from $31-$105 with special prices for students. They are on sale now at MSC Box Office or MSCOPAS.org.
The irresistible family musical about the trials and triumphs of Joseph, Israel's favorite son.  The first collaboration of composer Andrew Lloyd Webber (Jesus Christ Superstar, Phantom of the Opera, Cats) and lyricist Tim Rice (Jesus Christ Superstar, The Lion King). 
In the summer of 1967, Webber was asked by Alan Doggett, head of the Music Department at Colet court, St Paul's Junior School who taught his younger brother, Julian, to write a 'pop cantata' for the school choir to sing at their Easter end of term concert.
Webber immediately approached Rice, his friend, to ask if he would write lyrics for the project. After toying with ideas about spies, 007′s and the like, Tim suggested the story of Joseph.
The first performance of Joseph and the Amazing Technicolor Dreamcoat was on a cold winter afternoon on 1st March 1968 at the Old Assembly Hall, Colet Court, Hammersmith.
After the successes of "Joseph," Webber and Rice then went on to write "Jesus Christ Superstar." It was the success of "Jesus Christ Superstar" that enabled "Joseph" to continue to grow. The album of "Jesus Christ Superstar" was a massive success in America and when "Joseph" was released there, with a marketing campaign implying it was the follow-up to "Superstar," the "Joseph" album stayed in the charts for three months.
After the nationwide success, the production of "Joseph" was finally moved to Broadway in January 1982. From there, the rest is history.
The Cleveland Plain Dealer raved: "This new production of Joseph is an exuberant success that stays true to all of the original's joyfulness, humor and fantastic songs while subtly updating it for a 2014 audience."