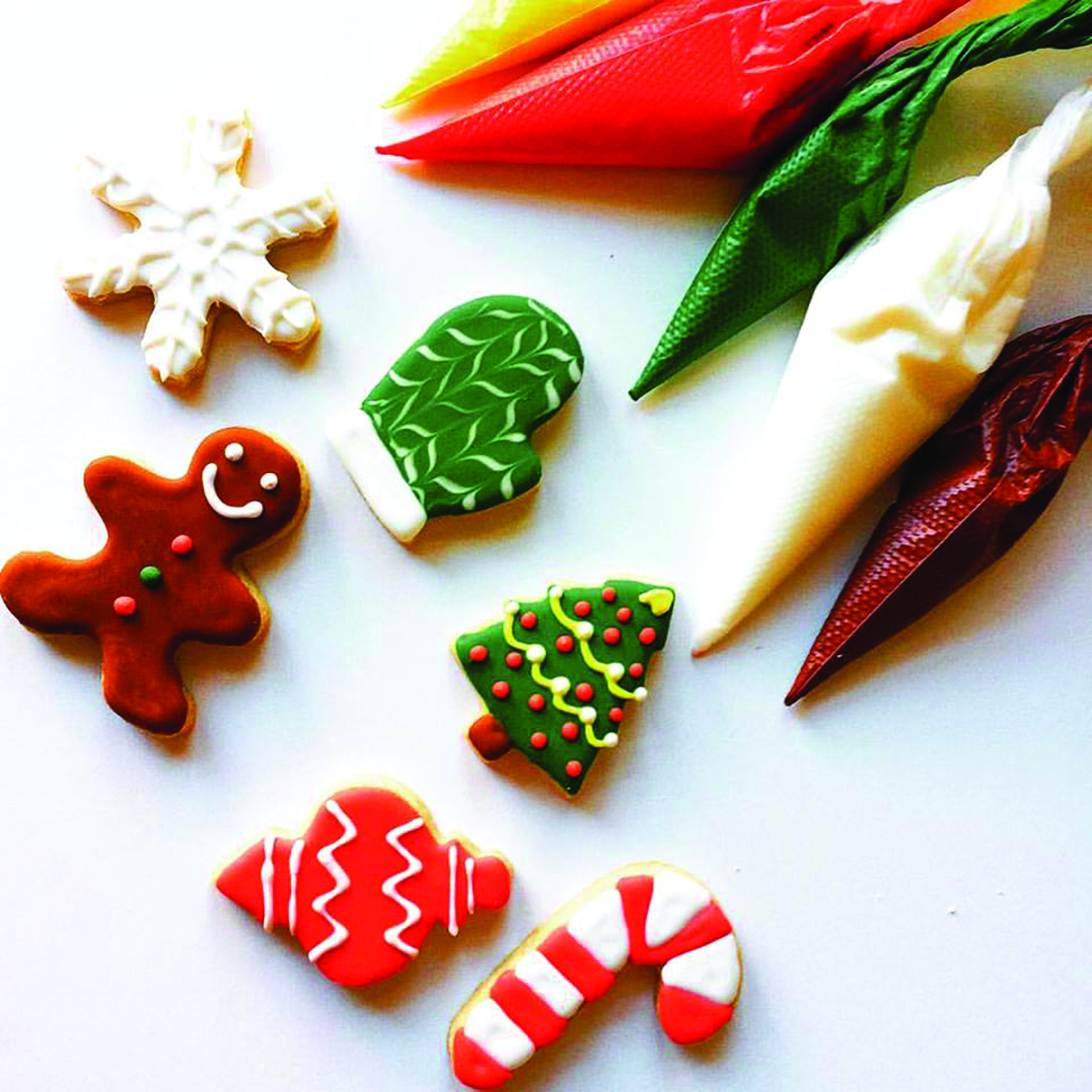 [et_pb_section admin_label="section"][et_pb_row admin_label="row"][et_pb_column type="4_4″][et_pb_text admin_label="Text" background_layout="light" text_orientation="left" use_border_color="off" border_color="#ffffff" border_style="solid"]
The holiday season can be tricky to navigate when it comes to potlucks; do you ever really know what to bring? This is the season of sweets and who says you have to be the one baking them? Aggieland is full of options and there are ways to really step outside the box.
CAKE JUNKIE
You know Cake Junkie for their infamous Aggie Ring Cake, which is present at many ring dunks and grad parties. They offer a very impressive gallery of tiered, 2D and 3D-shaped cakes. Check out their website, cake-junkie.com, for pictures and estimates. Not only do they have cakes, but their cake balls and bites are also ideal for parties. With an assortment of flavors and decorating options, this is the place to go if you are looking to catch a few eyes.
PATRANELLA'S
Patranella's Bakery and Café is one of the best-kept secrets of Downtown Bryan. When we first walked in, we noticed the very well stocked dessert display case complete with red velvet whoopee pies and lemon bars. If you want that home-cooked look and taste to your desserts, then order your holiday sweets from Patranella's. Although, you may need to give them some time before an order, but it will be completely worth it. From pies to cookies they have you covered. We especially recommend the German chocolate cake. Let's just say Maroon Weekly was a big fan!
SISSYS SWEETS
Sissys Sweets is owned and operated by a recent Texas A&M graduate, and believe us when we say, she is one to watch. Check out her Instagram @SissysSweetsBCS because she consistently updates with what she is baking. For the holiday season, order your "Decorate your own cookie" boxes which are now featured on the website until December 23rd. The website is constantly being updated with options for the holidays! Hint: Cookies are hitting the site soon. It gets better though; there is also a delivery option. Head to sissyssweets.com for info.
[/et_pb_text][/et_pb_column][/et_pb_row][/et_pb_section]